4 Keys to Successful Commercial Kitchen Design
February 21, 2019
If you're opening a new restaurant or renovating your existing kitchen, you probably already have some ideas about how it should look.
However, it's important to look beyond your own ideas and understand the keys to good design in general. This will help you incorporate your thoughts into a commercial kitchen that flows well and makes sense for staff.
You'll be amazed how much a good kitchen layout can impact morale. Here's what you need to know to set yours up successfully.
Consider the Flow of Food
The first step is to take a close look at your menu and think about how the food you prepare flows in the kitchen.
Do you have a lot of orders for appetizers that go out before the main meal? How many desserts do you offer and how popular are they? What is the demand like for soups and salads?
Knowing your own menu deeply and consulting with your cooks or chef will help you understand where bottlenecks are so you can design a better commercial kitchen.
Think About Ergonomics
You might think ergonomics is primarily about office workers using computers, but it applies in your commercial kitchen as well. Ergonomics is defined as "an applied science concerned with designing and arranging things people use so that the people and things interact most efficiently and safely."
As you design your kitchen, consider how the people in your kitchen can move most efficiently. What kind of walking space does there need to be between stations? What can you do to make it easier to get around people who are working?
Safety is the next thing to consider. Don't overlook restaurant equipment like padded standing mats, non-slip floor coverings, and more.
Plan for Equipment Storage
Food storage is a vital part of any commercial kitchen. We'll talk about that in a minute! But don't overlook easy-to-use equipment storage.
Too often equipment storage looks nice – until it's dinner rush and there's no time to get everything organized and things get stacked wherever they fit.
That quickly becomes a mess and bowls, utensils, and more become almost impossible to find. Employees use the wrong knife, the wrong sized bowl, and make other mistakes because they can't put their hands on the right pieces.
Don't let this happen in your kitchen! Plan your equipment storage as if dinner rush is constant. Your staff will thank you for it.
Get the Right Food Storage in Your Commercial Kitchen
Finally, think about how to place food storage strategically in your commercial kitchen. Your options may be limited when it comes to where your refrigeration, freezers, and other equipment will be.
However, how you organize within those units is completely under your control. Consider looking into pull-out shelving that allows employees to reach things in the back easier so that items don't get lost. Also, think about how to easily incorporate inventory controls either digitally or manually.
We've been helping Little Rock restaurants get the equipment they need for new kitchens, renovations, and much more. We'd love to serve you as well. Contact us for a quote today!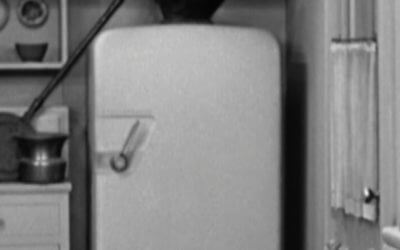 Welcome to our new series, "Roast and Toast"! Each month we'll feature one kitchen that we love and one that… well, could use improvements. The kitchens we feature can come from anywhere – TV, films, popular culture, you name it. We'll talk about what we love and what...
read more