Guide to Buying the Perfect Knives
June 1, 2017
Knives are arguably one of the most important tools in any kitchen.
Your chefs are the heartbeat of your restaurant and they deserve quality knives that ease the task of cooking great food. When buying the perfect knives for your chefs, keep in mind that the most commonly used knives are made either in Japan or Germany. These countries produce the best sets of knives. Buying the perfect knives made in these countries will save you the stress and cost of replacement. In choosing the workhorse of the kitchen, consider the following tips.
Check for strength.

 Buying the perfect knives mean never buying a fragile one for your chef, or you will be spending double soon when you need to replace it. The blade runs through the handle; most knives get ruined due to the detaching of the handle from the blade. Look out for any risk of separation between the blade and the handle, as that will be the end of the knife. Finally, ensure the knife is not welded together at any point, as that's where it will break in the long run.

Find a knife with a comfortable handle.

We're talking about the most-used item in the kitchen. Almost every ingredient will face a knife. This is the reasons why it's so important buying the perfect knives for your kitchen. If the handle is rough, long-term usage will take its toll on your cooks' palms. A good knife should be comfortable to grip. When it comes to handling, a knife must feel natural in your grip.

Choose durable materials when buying the perfect knives for your kitchen. If the handle is made of wood, check its durability. Is it one that will split into pieces when dropped? The material of the blade will also determine the knife's durability. A knife made of hard steel stays sharpened for a long time, whereas soft steel needs to be sharpened frequently. That being said, hard steel is harder to sharpen. Make your choice with the advice of a specialist.
Look for balance when buying the perfect knives. A chef's knife should not be heavier on one side than the other. An unbalanced knife makes usage tedious and stressful. It's easy to check if a knife is balanced; carefully place it on your hand. A well-balanced knife will stay balanced on your hand and not fall in any direction.
Consider the weight and size.

This is where you need to ask your chef what they prefer. While some prefer a knife to be light, some love the heavy feel. If you have many people working in your kitchen, consider buying the perfect knives that are both light and heavy so each cook can choose what he or she is most comfortable with.
When it comes to size, keep in mind that smaller knives are quick to maneuver but fail at cutting larger items. When buying the perfect knives for your kitchen, you should purchase a variety of smaller and larger knives to suit the needs of your kitchen.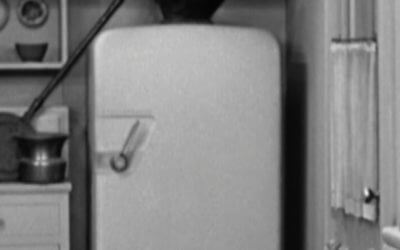 Welcome to our new series, "Roast and Toast"! Each month we'll feature one kitchen that we love and one that… well, could use improvements. The kitchens we feature can come from anywhere – TV, films, popular culture, you name it. We'll talk about what we love and what...
read more