Choosing Environmentally Friendly Restaurant Supplies
March 18, 2019
There's been a lot of controversy recently about restaurant supplies and how they affect the environment.
The current focus is on plastic straws, but the same conversation has been had about Styrofoam and a variety of other materials.
Can you choose environmentally friendly supplies and still give great service? Many times you can – it just takes some planning and experimentation. Here are some ideas!
Alternatives to Plastic Straws
What's the problem with plastic straws – and plastic waste in general? It ends up in the ocean, and then it ends up around wildlife or even up their noses.
As a result, many people are campaigning to reduce our use and reliance on disposable plastic, and straws have found themselves in the crosshairs.
Paper straws are the current rage in restaurant supplies, but (not surprisingly) they don't hold up very well when placed in drinks. A diner can find the experience of using one unpleasant as the top gets soft and wet during the course of the meal.
You can choose other biodegradable straw materials. Don't rely on recycling, because many recycling machines don't catch straws (they're too small.) You might also have your waitstaff only give straws on request.
To-Go Food Containers
What material do you use for to-go food? The reason Styrofoam is so popular is that it's a great insulator. Fortunately, there are other choices that are better for the environment.
You can choose bowls, boxes, and more that are made from biodegradable materials. You can even go a step further and use containers that are made from recycled or renewable materials.
The good news is that today's compostable and environmentally-friendly containers are safe to use in both microwaves and ovens, are soak-proof, and won't leach harmful chemicals into food. It's an investment in both the planet and the health of your customers.
Environmentally Friendly Tableware
If you're a quick-service restaurant or run a food truck, you may have to provide single-use plates, flatware, and more. Fortunately, there are increasingly great options to get these restaurant supplies in forms that are good for the environment.
You can get disposable plates made from agricultural fiber that are grease and cut resistant, making them a great choice for a variety of foods. Fiber plates are microwave and freezer safe as well.
Bamboo plates are sustainable, elegant, and very sturdy, making them great restaurant supplies for a more upscale truck or quick-service restaurant. Because bamboo grows quickly, it's a renewable resource. You can choose utensils made from bamboo as well.
Do You Have the Restaurant Supplies You Need
A lot of your customers are more environmentally conscious than ever, and they will certainly appreciate you making the effort to be more sustainable. In fact, they may be willing to pay more knowing that you provide only the best restaurant supplies.
If you're interested in getting supplies that are more environmentally responsible, we can help. We've been serving the Little Rock area for years, and we'd be happy to help you source anything you need.
Contact us for a quote today!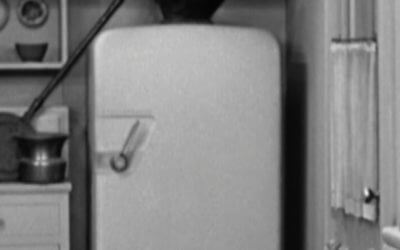 Welcome to our new series, "Roast and Toast"! Each month we'll feature one kitchen that we love and one that… well, could use improvements. The kitchens we feature can come from anywhere – TV, films, popular culture, you name it. We'll talk about what we love and what...
read more