Pulping and Grinding: A Starter's Guide to Reducing Commercial Food Waste Costs
February 13, 2018
For most restaurant owners and managers, the expenses involved in making meals are always under careful consideration.
Water is needed to prepare, cook and wash food; power is necessary for food prep, cooking and cooling, and so on. However, how many of us consider the costs involved in dealing with the food that we don't use – the food that finally ends up as waste?If you dispose of your food waste in the trash, you will have to pay tipping fees on all that weight. In addition, you have the potential issues of trash odors and pests. When you add labor expenses on top of all that, throwing food waste in the trash isn't cheap. Despair not. There are several types of kitchen equipment available to help reduce the size of this problem. The easiest way to decrease your food waste is to grind it and press as much water out of it as possible, using a type of mechanical kitchen equipment known as a pulping system.

Shrink your Food Waste with Pulping Systems
Pulping systems with dewatering presses decrease food volume by as much as eighty five percent. Although the leftover waste can be thrown away, a pulping system is a particularly good kitchen equipment choice if organic waste recycling is offered in your region. With pulping kitchen equipment, your disposal charges will decline substantially, seeing that your waste hauler will collect only fifteen percent of the amount of food waste you used to produce. And this can be reused as compost!
When it comes to buying your kitchen equipment, traditional pulping systems can range from $35,000 to $150,000 or more. However, multiple producers now create food grinding and dewatering systems on a smaller scale. Such systems contain a large disposer, coupled with an under-counter dewatering press, making them appropriate kitchen equipment even for mid-sized restaurants.
Upgrade your Food Wast Process with Slow Speed Grinders
For an even more efficient solution, slow speed grinders (SSGs) are a type of kitchen equipment that lessens waste more successfully and quietly than pulping systems. While pulping systems do reduce solid waste substantially using recycled water, you may lessen the noise in your commercial kitchen if you use a slow speed grinder. Another advantage is that SSGs are a less complicated kind of kitchen equipment to clean and maintain.
Slow speed grinders use existing, proven technology in grinding and applies it as follows:
Reduced Noise and Vibrations
SSG kitchen equipment significantly reduces noise and vibrations, because you're using a grinding mechanism instead of a regular rotating plate. As opposed to the typical, loud disposer noises, slow speed grinders produce what could be described as a low hum.
Effective Water Extraction
the SSG makes use of a centrifuge process, with a spinning screw and screen in place of a conventional dewatering screw press. Working like a wringer washer to extract water, this feature of the slow speed grinder variety of kitchen equipment drastically improves the effectiveness of the water extraction process.  The result is a dryer, lighter-weight end-product that is cheaper to dispose of.
Water Savings
Current pulper technologies pump in freshwater and then recycle it as a slurry. SSG kitchen equipment takes water saving a step further through the use of water from the dishwasher and conveyor.   Used water within the dishwasher pre-rinse tank can be piped over to be used in your new piece of kitchen equipment, the slow speed grinder.
Integration with Dehydrator
As soon as your slow speed grinder has decreased your waste, it can be conveyed over to the dehydrator, where the food waste can be brought down between a ninety and ninety five percent dry state.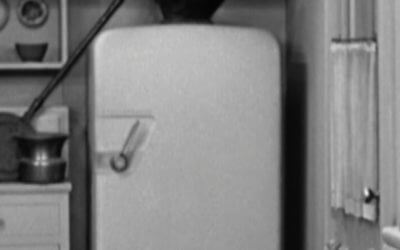 Welcome to our new series, "Roast and Toast"! Each month we'll feature one kitchen that we love and one that… well, could use improvements. The kitchens we feature can come from anywhere – TV, films, popular culture, you name it. We'll talk about what we love and what...
read more