2018 Cooking Equipment Holiday Gift Guide
December 9, 2018
Do you know someone who loves to cook? Or are you looking for a new, special piece of cooking equipment for yourself? Whether you're interested in home cooking or you run a restaurant, you can benefit from these gift ideas.
These great cooking items will thrill foodies, home cooks, and restaurateurs alike. You will be everyone's favorite gift-giver when the recipient unwraps these goodies!
A Palette Knife
You might wonder what this thin, often inexpensive piece of cooking equipment can do – but you're asking the wrong question. In fact, it can do a lot of things, with applications from baking to serving to cooking.
This thin knife started as an artist's tool, spreading and mixing paint. Try the same in the kitchen – except with frosting! One of the best uses is for frosting cake – not just to spread, but to create swirls, peaks, and other effects.
You can also use it to quickly put spreads on sandwiches, especially when making a large quantity in a commercial kitchen. Try it for cooking delicate fish, or even flipping pancakes, as well!
An Incredible Immersion Blender
Commercial restaurants can definitely benefit from a large professional immersion blender, but even the home cook would love this great piece of cooking equipment.
From blending soups without a mess to making a perfectly smooth sauce, you can't go wrong with this. Try it to make whipped cream, milkshakes, and even house-made mayonnaise too!
You can find a variety of brands and sizes – make sure you think about exactly how it will be used so that you get one durable and large enough for your recipient.
Less-Common Spices
Everyone has worked with oregano and dill, but what about masala, curry powder, or cardamom? You can even splurge and purchase some saffron for someone you especially care for.
Because these are less common, be sure you include some recipes that use these spices along with the gift. Or, if you're working in a commercial restaurant, challenge your chef to experiment and play with them. Maybe they'll create your next best-selling dish!
New Spirits Glasses
If you run a restaurant, new glasses for spirits can help boost your bottom line. High-quality drinkware is vital when it comes to showcasing your drinks, and beautiful drinks mean more sales and better profit!
Home cooks can also enjoy new drinkware. From fancy wine glasses to beautiful whiskey tumblers, this type of cooking equipment is always welcome.
There's nothing like serving drinks in attractive new glasses, or enjoying a sip while you cook!
Marble
Serving appetizers on marble slabs bring elegance to a new level. Whether you're splurging for your high-end restaurant or grabbing this item for a home entertaining enthusiast, you're going to draw a smile.
Marble can also be used for creating delicious pastry. It keeps the food cool while you work with it, allowing you to get the perfect buttery, flaky result.
You might not think of it right away, but the same effect makes marble excellent for working with chocolate. You can temper it on the slab easily, getting incredible results.
Don't forget to try candies or sugarwork too!
Get the Cooking Equipment You Need This Holiday Season
At Tipton Equipment, we've been helping Little Rock restaurants and others with their kitchen equipment needs for many years. Whether the cooking equipment you're interested in is large or small, we have what you need!
Contact us today for a quote on the perfect gifts this holiday season!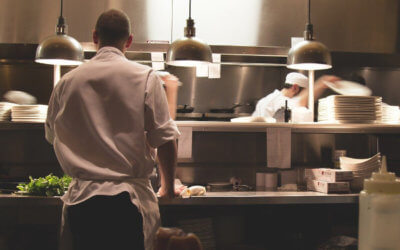 Tipton Equipment Restaurant Supply has a selection of kitchen equipment in Little Rock that will help enhance the menu of any restaurant, deli, or supermarket. Our span of kitchen equipment will help you keep up with growing consumer demand for fresh, high-quality...
read more