Commercial Ice Cream Freezer: Keeping it Clean
September 18, 2019
To many, cleaning an ice cream freezer merely means pulling out all the food and allowing the appliance to defrost.
Defrosting is a vital step, but it is not the only thing that needs to happen to maintain a clean freezer. To ensure optimal performance and keep your utility bills low, clean your machine to prevent cross-contamination in your ice cream freezer.
How to Clean Your Commercial Ice Cream Freezer
Turn off the ice cream freezer: Switch your freezer off or unplug the unit; whichever is most accessible.

Empty the ice: Empty any ice trays into a bowl and place in the cooler.

Unload the ice cream freezer: Take out all the ice cream and put it in the cooler.

Remove and wash all detachable drawers and shelves: Let the units come to room temperature before cleaning to avoid cracking.

Use Recommended Cleaner: Clean with the recommended cleaner as needed.

Wipe down the doors and door seal: Don't forget to wipe down the ice cream freezer door and the surrounding seal! Dry the ice cream freezer off with a towel before plugging it back in and restocking it to avoid ice buildup.
Why You're Cleaning Your Commercial Ice Cream Freezer 
To comply with FDA regulations

To comply with the Arkansas Administrative Code

To comply with Arkansas's Department of Health's Food Safety and Sanitation Program

To avoid contamination

To prevent your guests from becoming sick

To make more room for fresh inventory
Unless there's a lot of spillages, a prolonged power outage or you are in a high-humidity area, most ice cream freezers can get a thorough cleaning once a month. Follow manufacturer's suggestions, however, since recommendations vary from model to model.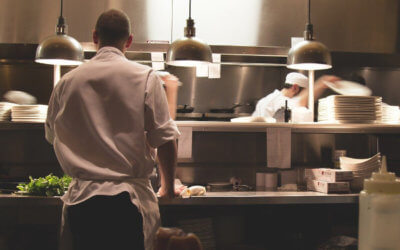 Tipton Equipment Restaurant Supply has a selection of kitchen equipment in Little Rock that will help enhance the menu of any restaurant, deli, or supermarket. Our span of kitchen equipment will help you keep up with growing consumer demand for fresh, high-quality...
read more