Types of Insurance Your Restaurant Needs
May 1, 2019
No one gets into the restaurant business thinking about insurance and paperwork, but it's still an important part of doing business. Insurance helps protect you from natural disaster, theft, employee injuries, and liability.
Many times you can get insurance discounts when you take steps to keep your employees and kitchen equipment safe, reducing your risk. Here are the primary types of insurance to focus on!
Worker's Compensation
This one is simple – it's required by law and you can get in a lot of trouble if you don't carry it. Worker's compensation insurance helps pay for employee's injuries and lost wages if they get hurt on the job.
Unfortunately, using the equipment and supplies in a restaurant can be pretty dangerous. This is especially true if you have younger workers who have less experience around sharp knives, hot stoves, and fryers full of hot oil.
To lower your risk, have specific processes for your kitchen and front of the house. Your senior staff and managers should help ensure they are followed precisely every time.
Property Insurance
Whether your property is stolen or damaged by bad weather, you want to have help putting the pieces back together if something goes wrong. Property insurance can help.
Keep in mind that most property, including expensive kitchen equipment, will only be replaced at the actual cash value. You may be able to purchase additional coverage to get replacement value, at least on your most important items.
Be sure to add coverage for sewage backup, which is not covered by normal commercial insurance. Unfortunately you can't control what your patrons do in the restroom, and it pays to be covered!
Liability Coverage
Unfortunately, businesses are seen as prime pickings for those who want to make a buck through a lawsuit. There are also legitimate accidents that can happen where you might be liable for injuries or damage.
Either way, having a strong liability policy is vital. Whether a diner is injured by your equipment or supplies, or scalded with coffee, or trips over a chair, you could be liable. Protecting yourself during a lawsuit is just as important as having coverage if you're found responsible.
You may also need specific coverage for liquor liability if you serve alcoholic beverages.
Liability coverage covers both legal defense and damages, so it's important to choose excellent coverage!
Commercial Auto Insurance
If your restaurant has delivery or catering, you'll need to make sure you have appropriate insurance. Be sure you have liability coverage, property damage, and additional coverage for any kitchen equipment or materials that are stored in the vehicle.
Many insurers will offer all of the insurance you need in a single package. That can make it much easier to manage, but you may be able to get a better premium if you shop around for each type of coverage.
Get the Kitchen Equipment You Need
Whether it's time to upgrade your kitchen equipment or you're considering expanding, it pays to have a supplier you know and trust. Tipton Equipment has been serving Little Rock restaurants for many years, and we'd love to help you find the supplies you need.
We have a variety of items available for your commercial kitchen and the front of the house. Contact us today to see what we can do for you!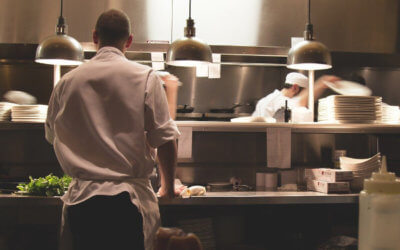 Tipton Equipment Restaurant Supply has a selection of kitchen equipment in Little Rock that will help enhance the menu of any restaurant, deli, or supermarket. Our span of kitchen equipment will help you keep up with growing consumer demand for fresh, high-quality...
read more