Why You Should Maintain Restaurant Supplies Religiously
August 29, 2019
Excellent quality and well-functioning restaurant supplies are the backbones of a restaurant's success. While you may be able to operate a restaurant without regular equipment maintenance in the short run, the long-term effects will add up. Decreasing equipment utility increased wastage, decrease profit margins, ultimately more significant damages and losses, especially if the supplies break down at an unfortunate time i.e., right before opening time.
Cost-Effective Restaurant Supply Maintenance
Regular maintenance of restaurant supplies is not just practical to avoid last-minute emergencies but also incredibly profitable. According to a recent survey by an industry association, chains who have set up formalized processes, technology, and people in place to manage repairs spend 50 percent less than the industry average.
Cleaning Your Restaurant Supplies
Before and after you have professionals assisting you to keep your restaurant supplies up to standard, you should be implementing these techniques. 
Refrigeration: clean condensers and coils.
Cooking Equipment: clean burners; calibrate burners and thermostats on appropriate equipment.
Steamers and Combi-Ovens: de-scale boilers; calibrate unit.
Dish Machines: de-scale booster heater as well as the interior of the unit; calibrate all float switches; maintain all sensors.
The lifespan of Restaurant Supplies 
Restaurant supplies are operated upon regularly, normal wear and tear are a given. Regular maintenance ensures that there is no extra damage apart from this anticipated depreciation of the machine. Thus, regular supply maintenance in restaurants ensures that the equipment damage does not lead to its premature breakdown. That way, the life of the equipment is sustained and in fact, increased because even the effects of regular depreciation substantially decrease. When you maintain your machines regularly, you can spot minor damages and get them fixed, which averts significant, hazardous accidents and increases the restaurant supplies' lifespan.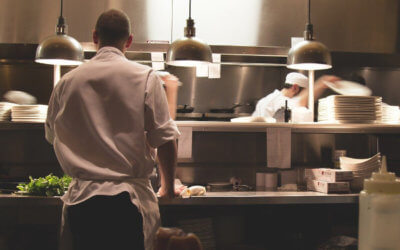 Tipton Equipment Restaurant Supply has a selection of kitchen equipment in Little Rock that will help enhance the menu of any restaurant, deli, or supermarket. Our span of kitchen equipment will help you keep up with growing consumer demand for fresh, high-quality...
read more