Kitchen Equipment Spotlight: How to Maintain a Commercial Freezer
May 1, 2019
Your commercial freezers are a vital part of your restaurant operation. They hold the food and supplies you've bought to keep them at their freshest until you need them.
Unfortunately, when a freezer malfunctions, you can lose hundreds or even thousands of dollars' worth of food. The good news is that when you maintain this essential equipment well, it should last for a very long time with almost no issues.
Here's what you need to know!
Clean Up Spills Right Away
While it may be a joke to tell a new hire to "go mop the freezer," the truth is that spills can cause significant problems if they are left alone. An unattended spill can grow mold, freeze into gunk, and become much more difficult to clean over time.
Instead, make sure your staff are aware that they should clean up all spills as soon as possible – even if this means quickly mopping the freezer!
At the same time, don't use harsh chemicals in the freezer. It can damage the metal shelving and cause you to have to spend cash on kitchen equipment repairs when you could have used it elsewhere.
Beyond spills, be sure your staff keeps an eye on the hinges and door frame as well, where debris can build up and mold can form, or the door may not close properly. These areas should be cleaned regularly as well.
Clean the Coils & Keep an Eye on Temperature
The evaporator and condenser coils serve important purposes in any freezer. The evaporator coils are responsible for cooling the air in the freezer, and condenser coils release accumulated heat.
Every six months an employee or manager should clean the evaporator and condenser coils. All you need is soapy water and a bristle brush. This cleaning process will help your kitchen equipment last much long and lower your energy bills (since your freezer will run more efficiently.)
Even more importantly, taking care of the coils means that your food won't be warmer than expected, saving you from spoilage. It's important to check the temperature regularly even if you clean the coils, because other things can cause the temp to be too warm as well.
Watch the Drain Line
The drain line carries condensation out of your freezer and away from the building. If this line get clogged by debris or ice, you can have water backup, flooding in the freezer, or water damage to other areas of your restaurant.
To avoid this, be sure to check the drain line every six months. Ideally you'll have an experienced technician take care of this, but be sure you look at it with them. That way you'll know what it looks like when it's functioning normally and when to call a repair professional.
Clogs of debris or ice in the freezer drain line can cause damage to your freezer and other kitchen equipment. It pays to keep things flowing smoothly.
Get High Quality Kitchen Equipment in Little Rock
Even with excellent maintenance, you may face problems with your kitchen equipment. Nothing lasts forever, and it will eventually be time to replace your freezer, fridge, and cooking equipment.
When that time comes, be sure you connect to an excellent supplier who can provide you with high-quality used and new equipment. At Tipton Equipment, we've been serving Little Rock restaurants for many years. We'd love to help you as well. Contact us for more information today!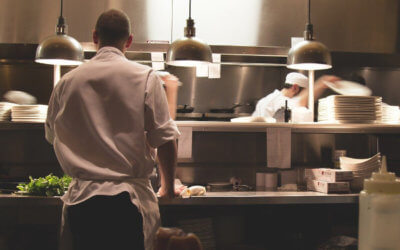 Tipton Equipment Restaurant Supply has a selection of kitchen equipment in Little Rock that will help enhance the menu of any restaurant, deli, or supermarket. Our span of kitchen equipment will help you keep up with growing consumer demand for fresh, high-quality...
read more