It's a Roast: What's Wrong With The Honeymooner's Kitchen?
May 1, 2019
Welcome to our new series, "Roast and Toast"! Each month we'll feature one kitchen that we love and one that… well, could use improvements.
The kitchens we feature can come from anywhere – TV, films, popular culture, you name it. We'll talk about what we love and what we don't like so much.
This month's roast is the kitchen from Honeymooners. Alice was somehow able to keep Ralph well-fed despite a few kitchen supplies in one of the worst kitchens we've seen. (As an aside, did you know that Alice and Ralph were the inspiration for Fred and Wilma Flintstone?)
Here's what we'd roast about that kitchen!
A Complete Lack of Kitchen Supplies
I think the size – or lack of it – is the first thing I notice here. I mean, there was one small sink, a two-burner stove, and a tiny icebox crammed into one corner of a room.
There's no counters. There's no cupboards. There's absolutely no place to put any kitchen supplies whatsoever. In fact, I think that kitchen table is larger than any space she has to cook.
The kitchens lack of size and space certainly was representative of most kitchens in the 1950's, but it was intended to show a more gritty and unfiltered way of life. Perhaps that's why poor Alice had to work in one of the worst kitchens to ever hit TV.
Violates the Proper Work Triangle
What's the "work triangle" in a kitchen? It's the concept that connects the three primary work areas of a kitchen, which are the stove, sink, and refrigerator. These areas should be between four and nine feet apart, with the total distance adding up to between 13 and 26 feet.
If the work triangle is too small, you'll feel cramped and have a very hard time getting your cooking done. If it's too large, you'll have to walk around a lot to get your supplies and the whole cooking process will be a hassle.
Obviously, Alice doesn't have a triangle. All she really has is a cramped corner. All three of her work areas are next to each other and there's barely room to breathe, much less work effectively.
It's Missing Key Safety Standards
OK, I get that no one is calling the housing authority about fictional kitchens, but that poor kitchen is a disaster waiting to happen.
It's not just that there's no space for kitchen supplies. It's that the whole setup is unsafe. Not having cabinets between appliances is inconvenient and dangerous. You also need to have countertops on either side of a stove to avoid someone getting burned on the hot range.
There's no way that kitchen would pass any kind of inspection. In real life, you'd have a fire or burn before you can say, "BANG! ZOOM! Straight to the moon!"
Ready to Outfit Your Home Kitchen?
It's great that none of us have to deal with the type of tiny kitchen that poor Alice did on the Honeymooners. But do you have all the kitchen supplies you need?
In today's modern world, there are all kinds of smallwares and neat cooking equipment you can use. If you'd like to get some at a great price, Tipton Equipment can help. Contact us for a quote to see what we can do for you today!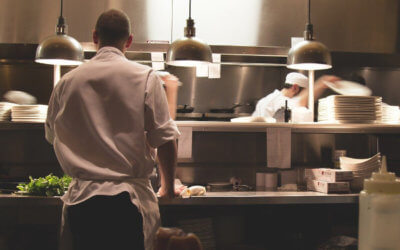 Tipton Equipment Restaurant Supply has a selection of kitchen equipment in Little Rock that will help enhance the menu of any restaurant, deli, or supermarket. Our span of kitchen equipment will help you keep up with growing consumer demand for fresh, high-quality...
read more