Philadelphia Outlaws Cashless: What it Means to You
May 1, 2019
In early March, Philadelphia became the first city in the U.S. to forbid restaurants from refusing cash payments. As of July 1, all Philadelphia restaurants will have to accept cash payments and cannot charge cash-paying customers more than non-cash ones. Several other cities and states are considering similar rules.
What's going on? Does it matter to you as a Little Rock restaurant owner and manager focused equipment for the restaurant?
It certainly does, especially if the initiative spreads into our area. Here's what you need to know.
Why Restaurants Go Cashless
Restaurants choose to go cashless for two reasons: efficiency and security. When you don't accept cash payments, you can process transactions much more quickly in any establishment. This is especially important to quick service, fast food, and coffee shops.
No one wants a long line waiting for service, and by offering only cashless transactions you can significantly speed up how quickly everything moves.
In addition, cashless transactions help with store and restaurant security. When there's no cash on site because cash is not accepted, there is no reason for anyone to rob the store.
Restaurant owners enjoy that the equipment for the restaurant can be simplified when you don't need safes, cash drawers, and other cash-related supplies.
Why Philadelphia Outlawed Cashless
So if it's both more efficient and faster, why would a major city outlaw businesses going cashless? The answer is related to the fact that a certain percentage of people are "unbanked," or don't have access to a bank or credit account.
If businesses and restaurants don't accept cash, they are excluding these folks from the local economy. This is seen as unfair discrimination against those who don't or can't, use traditional banking services. They need eateries to have equipment for the restaurant that allow cash payments.
The pushback against cashless businesses was started by advocates for the unbanked, but many say that Philadelphia's rules don't go far enough because there are still exclusions. For instance, parking lots and garages, large membership stores like Sam's Club, and retailers that accept mobile payments can all refuse to accept cash payments.
What This Means for Your Little Rock Restaurant
Neither Little Rock nor Arkansas have introduced an initiative regarding cashless businesses. However, many eyes are watching the outcome of the Philadelphia ban and other similar laws. If the movement becomes widespread, you may face difficult decisions about this in the future.
Maybe you are perfectly comfortable accepting cash now, but technology is moving quickly and you may find yourself relying on equipment for the restaurant that is primarily cashless in the future. Or, perhaps you are already eying cashless tech in the hopes of cutting costs and improving safety.
Either way, knowing the trends around cashless nationwide can directly impact your business.
Get the Equipment for the Restaurant That You Need
Are you looking for additional equipment for your restaurant? From cooking equipment to smallwares, there always seems to be something you need. Fortunately, you can work with a local supplier who can help you source everything you need.
No matter what equipment for the restaurant you're looking for right now, let us help you. Contact us today for availability and pricing!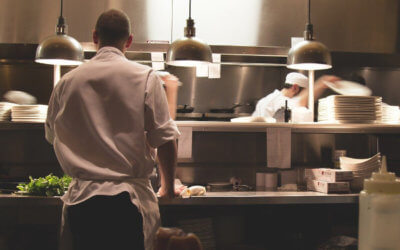 Tipton Equipment Restaurant Supply has a selection of kitchen equipment in Little Rock that will help enhance the menu of any restaurant, deli, or supermarket. Our span of kitchen equipment will help you keep up with growing consumer demand for fresh, high-quality...
read more