Three Benefits of Using Used Kitchen Equipment
July 22, 2019
Three benefits of using used kitchen equipment are more straightforward than you would think.
Savings
Used kitchen equipment will save you thousands in, starting a restaurant. High restaurant failure rate leads to restaurant kitchen equipment only being in service for around two years. (We have done our homework and find only the best material for you. We examine everything; rust, missing parts, Etc.)
Scoping Out the Deals 
Bigger, pricy pieces of kitchen equipment, such as stoves, ovens, refrigeration units are also a good deal when purchased used. Another point to remember about buying used equipment is that prices are not set in stone. You can often haggle the prices with dealers. Don't be afraid to ask for a lesser rate when looking at used equipment.
If you are lucky, you can still get the warranty with a piece that is not too old. Gas ranges, one of the most expensive parts of commercial kitchen equipment you'll have to buy, usually have very long life spans and should be considered buying used.
Give Me a Break
There are plenty of second-hand appliances available for commercial kitchens. In most situation, the devices have only been in service for a short amount of time (maybe a year or two). Used kitchen equipment is often from either failed businesses or from upgrading current supplies to newer or more substantial models.
A positive to buying both new and used equipment is you can often qualify for a tax deduction for the full purchasing price of the device.
While brand new shiny kitchen equipment is alluring, used kitchen equipment is a knowledgeable choice.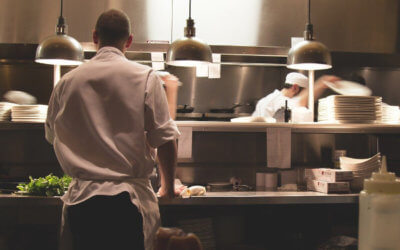 Tipton Equipment Restaurant Supply has a selection of kitchen equipment in Little Rock that will help enhance the menu of any restaurant, deli, or supermarket. Our span of kitchen equipment will help you keep up with growing consumer demand for fresh, high-quality...
read more