How to Overcome the Seasonal Rollercoaster
December 9, 2018
Are you tired of having huge swings in your business throughout the year? Do you wish you could just have consistent, easy-to-predict income? If so, it's time for you to get off of the seasonal rollercoaster.
You might think there's nothing you can do to overcome the ups and downs of the restaurant business, but there are always options. From new restaurant equipment to a refresh of the menu to new marketing ideas, here are some things to try!
Offer Unique Specials During Slow Times
A restaurant well-known for pie can offer specials on a piece of pie during the winter to help draw people in. From a free piece with an entrée to 20% off during December, it can be a great way to bring in customers.
You can also offer two-for-one dining deals or a special "create a meal" deal for a discounted price. If you want to encourage dining in, make them for sit-down order only. Or, if you would like to keep staffing lower but raise income, consider specific takeout specials!
There's a lot you can do to offer enticing deals during slow seasons. It may not bring in a mid-summer tourist rush, but it will definitely help!
Create Seasonal Dishes
Another way to bring in customers during slower seasons is to refresh your menu with special in-season dishes. Challenge your chef to create something unique using citrus fruit, for instance, in December. It's a bright, colorful food and very much in season.
You might find that getting some new restaurant equipment will help you produce the top-quality dishes you're known for and can help you create new menu items. Don't be shy about resupplying if it's needed!
By promoting bright, flavorful dishes in slow times, you'll draw in curious regulars and new diners. It's a win-win!
Refresh Your Restaurant Equipment
During busy times it can be very difficult to even think about a refresh of your restaurant equipment. When things are slower, cooler heads can prevail. Plus, and update or an upgrade can help bring in new business.
Consider getting some new or high-quality used dinnerware, cooking equipment, or specialty items. Or, make a plan to grab that dream restaurant equipment you've had your eyes on for a long time!
When you choose high-quality used items, you'd be surprised what you can get for an affordable price. We'd love to help you find what you need!
Try a Pop-Up or Food Truck
Sometimes taking your food to a new audience is just what you need to boost revenue during slow seasons. People not coming to you? Go to them!
You can use a pop-up location or a food truck to market your restaurant and bring in additional revenue no matter what time of year it is. It's a great strategy because it's easy to make a short-term or part-time commitment.
Send your truck out during lunch on specific weekdays. Or, create a pop-up on weekends only at a different location. Regardless, you're sure to catch some new folks – and they may become regulars over time!
If you try these outreach ideas you'll need some additional restaurant equipment. We can help you with whatever you need, from smallwares like plates and silverware to small-sized cooking equipment for your temporary location.
Contact us and we'll discuss your needs today!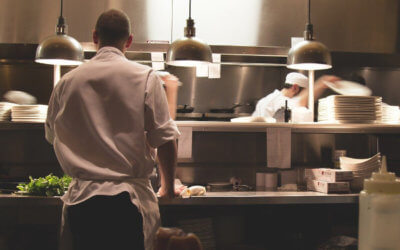 Tipton Equipment Restaurant Supply has a selection of kitchen equipment in Little Rock that will help enhance the menu of any restaurant, deli, or supermarket. Our span of kitchen equipment will help you keep up with growing consumer demand for fresh, high-quality...
read more