Choosing the Right Refrigerator for Your Commercial Kitchen
October 15, 2018
People who buy refrigerators for their homes often spend weeks researching different models and finding exactly what they need. It's a major investment for many homes, and it pays to get it right!
In your commercial kitchen, you may feel that you don't have that kind of time to find the right refrigerator. And anyway, isn't a fridge just a fridge?
Actually, different refrigerators have significant differences that can affect how you run your restaurant. Size – inside and out – really matters, and choosing a walk-in or a reach-in can change how you organize your supplies.
Here's what you need to know as you look for the right refrigerator for your restaurant!
What Functionality Do You Need?
Think about what you serve and consider how much space you need, and for what. Do you have frozen items your employees need quick access to?
What other refrigerators and freezers do you already have? If you're replacing a current unit, you may be tempted to simply get the same type again. However, think about whether you can improve the flow of your commercial kitchen with a slight change in equipment.
Finally, think about how many staff you have and how many people need to access the unit each day. Make sure the refrigerator you choose helps avoid bottlenecks in your workflow.
What Size Refrigerator Should You Get?
If your kitchen is already in place and working, you may have a narrow range of sizes you can look for. However, if you're able to rearrange or rework your layout, it's worth thinking about what size is best.
It's vital not to underestimate what you need in terms of storage. Don't worry about getting a refrigerator that's a bit "too big," since you want to be able to grow your restaurant without having to reinvest in new equipment for your commercial kitchen.
At the same time, of course, get a unit that makes sense based on energy usage and efficiency as well.
Warranty and Repair Options
Finally, you want to make sure when you buy a refrigerator for your commercial kitchen that you get a unit that is backed up by great warranty and repair options.
Check online to see what other restaurant owners say about reliability and quality. That helps you make sure you don't buy a refrigerator that won't break down and need a lot of repairs, to begin with.

Afterward, pay attention to the wording of the warranty and repair plan, if any. Find out if they will come to your location for repairs, the expected time it takes, and more.
You may decide to save money by buying a high-quality used refrigerator for your restaurant. Even then, you may be able to buy a repair plan that will help you ensure that your unit stays in top condition over time.
Get the Equipment Your Commercial Kitchen Needs!
Whether you're looking for a refrigerator or cooking equipment, we can help you find exactly what you need.
Every commercial kitchen in Little Rock is unique, and we've been proud to serve restaurant owners in this area for years. Contact us today for a quote on high-quality kitchen equipment!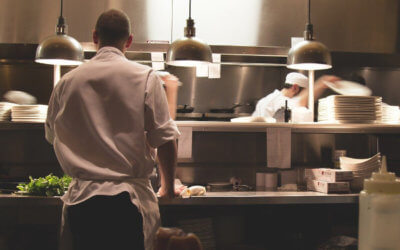 Tipton Equipment Restaurant Supply has a selection of kitchen equipment in Little Rock that will help enhance the menu of any restaurant, deli, or supermarket. Our span of kitchen equipment will help you keep up with growing consumer demand for fresh, high-quality...
read more