Kitchen Equipment Spotlight: What You Need for Concession Stands
October 10, 2018
Tis the season for high school football and other fall festivals.
Are you in charge of stocking concessions for your local team's games? Or are you considering opening a concession stand at a local sporting venue, outdoor event, or pool?
If you want to provide concessions for games, there are a lot of kitchen equipment options. Here are some of the items you'll want to consider for your stand.
A Flat Top Grill
Even if you're not cooking hamburgers on the spot during the game, you'll need to cook up quite a few before the crowds start coming in. A flat top grill gives you additional options as well – steak sandwiches, grilled chicken, and even a grilled veggie basket can draw people to your stand.
The smell of cooking food will definitely draw hungry fans to your concession stand, and with high-quality kitchen equipment like a flat top, you can keep them fed quickly and easily.
Hot Dog Rollers
Hot dogs are a big seller in almost any concession venue. They are perfect for even the pickiest children, and many adults enjoy them as well.
Even better, you can roll much more than hot dogs. Your stand can be unique and stand out from competitors with brats, sausages, taquitos, and much more!
When you choose this vital kitchen equipment, make sure you know what size you need. You can choose small options that fit easily in a tight space, or a large option to keep lines moving quickly if you have space.
A Popcorn Machine
There's almost nowhere you can go that people don't expect popcorn from a concession stand! From a high school game to a Major League Baseball field, you'll find a popcorn machine at concessions.
The smell of popcorn draws in crowds unlike any other food, and people are excited to have something simple to munch on during events. You can make salty, sweet, or both – and the profit margins on popcorn are amazing!
Don't skip a popcorn machine – it's easy to use, quick to serve, and popular with all ages.
Nacho Cheese Machine
Get some small packages of chips, a cheese machine, and voila! You have an easy, popular snack for your concession stand. You can make a great profit on this easy snack, and it's something that workers can serve quickly.
With the right kitchen equipment, you can offer the option of adding beef or jalapenos to the nachos, allowing you to make an extra $1 – $2 per order.
Food Warmer
One of the things that can keep people away from your concession stand is having a long line that takes forever to get through. To avoid this problem, consider making food in advance and keeping it in a warmer.
This works very well for items like hamburgers, hot dogs, and hot sandwiches. It's also a great option for pizza and even popcorn.
When you have at least some of your food pre-assembled, your workers can hand it out quickly while others resupply the warmer in the back. Your customers will be happy, your lines will keep moving, and you'll get a lot more customers served during the event!
Get the Right Kitchen Equipment for Your Little Rock Concession Stand
We've been proud to provide high-quality kitchen equipment for Little Rock restaurants and food stands for many years.
Your success in the food industry is based on a variety of factors, and having a reliable equipment supplier is definitely one of them. Let us serve you – contact us for more information today!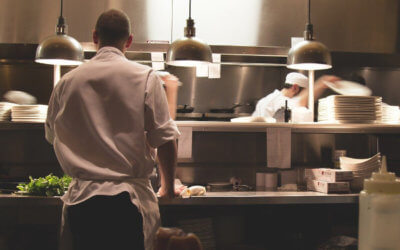 Tipton Equipment Restaurant Supply has a selection of kitchen equipment in Little Rock that will help enhance the menu of any restaurant, deli, or supermarket. Our span of kitchen equipment will help you keep up with growing consumer demand for fresh, high-quality...
read more