Restaurant Supplies: Getting Started With a Food Truck
October 10, 2018
While restaurants grow slowly, the food truck industry has been rocketing with 7.3% growth between 2012 – 2017.
 Food trucks are great for entrepreneurs because they have a relatively low startup cost and annual overhead compared to other businesses.
Customers who grew up buying lunch from a mall food court is used to a quick-serve model, and trucks offering a unique local spin with healthful options and relative affordability do best.
Are you considering starting a food truck? Here are some of the steps you'll need to take and the restaurant supplies you'll want to consider.
Meet the Rules and Regulations
Before you go out and purchase a truck and set a menu, make sure you're aware of the laws and regulations that govern food trucks in your area.   There may be rules about restaurant supplies you must have, how close you're allowed to be to other restaurants, and how often you have to move your truck. Find out if you can prepare fresh food on the truck or if you have to use a different commercial kitchen.   If running a food truck in your area still makes sense, fill out all of the paperwork you need to get your permits and licenses.  
Create Your Menu
It's time for the fun part! What kind of food do you want to create?   Make sure you take into account the supplies and ingredients you can get affordably, and whether they are available year-round. You may choose to have certain parts of your menu rotate seasonally.   You should make sure that your food is simple and easy to prepare so that you can serve a large number of customers every day. Getting something from a food truck is supposed to be quick, so don't leave your customers waiting!   You'll want to make sure you have the restaurant supplies you need to keep your cooking operation moving smoothly, from cooking equipment to napkins, plates, and plasticware.   Consider what other food trucks operate in your area and if your niche has room for one more. No matter what you serve, you'll want to think about how to stand out from other similar trucks.  
Handle Your Financials
Starting any business in an investment, so make sure that you know what equipment and restaurant supplies you can afford. A used food truck can be as low as $20,000 while building a new one can cost over $100,000.   From there, determine how to outfit your truck. Get the fryers, flat top grill, and whatever specialty equipment you think you'll need. You can buy high-quality used equipment to get started!   Your next step is marketing. Social media is a great way to market, but it works best once you have a following. Think about whether you need printed flyers, media interviews, or other tactics to get your truck off the ground.   You'll also need insurance to protect your investment from accidents, theft, or other crimes. Unfortunately, a food truck can be a sitting duck for those with bad intentions.   Finally, set a monthly budget to stick to for your business. Set money aside for repairs and build a buffer for unexpected slow times. You may even decide to operate only part of the year and find other income during the offseason.  
Get the Restaurant Supplies You Need Today!
A new venture is exciting, but it's important to carefully plan for the success of your new business. As you look to start your Little Rock food truck, you need a supplier you can trust for restaurant supplies and equipment. We've proudly served local businesses for many years, and we're excited to help you begin your new venture. Contact us for quotes on equipment today!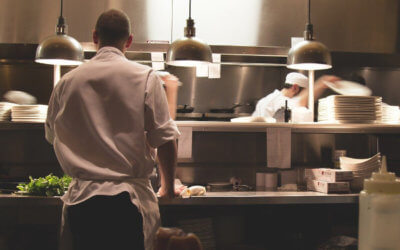 Tipton Equipment Restaurant Supply has a selection of kitchen equipment in Little Rock that will help enhance the menu of any restaurant, deli, or supermarket. Our span of kitchen equipment will help you keep up with growing consumer demand for fresh, high-quality...
read more