Bring Together Your Back and Front of House
February 21, 2019
Does your restaurant feel like a simmering battle between the back of house (BOH) and front of house (FOH)? Or do both units get along famously?
If your restaurant is like many, you find yourself somewhere in the middle. Rarely do you have an all-out war, but generally, there are some resentments or conflicts that make things run less smoothly than they could.
Fortunately, there are things you can do. From making sure everyone has the restaurant supplies they need to preventing other team issues, here's what you can do to bring everyone together.
Prevent Mixed Messages
One of the biggest causes of resentment is miscommunication. When someone doesn't hear another person correctly, makes assumptions, or doesn't know who to ask for information, there is likely to be conflict.
If your wait staff has a plate return, do they know where to take it to get it remade? If they get into the wrong part of the BOH flow, the cooks can get frustrated. At the same time, if your chef has a question about a special order, how do they get ahold of the right waiter?
Have restaurant supplies in place that facilitate better communication, and create processes in advance – before problems happen during dinner rush.
Clearly Define Everyone's Role
Does an assistant manager know their duties, or are they constantly in conflict with the shift manager? Do the cooks know who to listen to regarding process changes, dishes that are out, and more?
You have to clearly define both BOH and FOH roles, and those roles have to be enforced. Believe it or not, everyone gets along much better when they stay within their assigned positions. It brings stability and predictability to your operation, which is essential for your success.
From the person in charge of ordering restaurant supplies to the person who makes the final call on new menu items, it pays to know who does what!
Know Your Cliques
The sad truth is that there will always be cliques in your restaurant. It's not a fault of yours – there are simply cliques (or, said more kindly, "friend groups") everywhere.
Your FOH staff are likely to bond. Your BOH staff are likely to do the same. The cooks are likely to get along well with each other, and your managers with each other as well.
Unfortunately, there can be conflicts between these groups. FOH and BOH may feel a rivalry. The cooks may think the managers are out to get them. Your day and night shifts may not get along.
By knowing what friend groups exist within your restaurant, you can use them to your advantage. Create contests where they have to work together. Help everyone work on clear communication. Make sure that agendas aren't hidden and resentments don't simmer.
Find ways where everyone can share their concerns from time to time in a safe, low-key environment. By staying on top of the cliques in your restaurant, you'll be able to harness natural relationships to help your restaurant succeed.
Get the Restaurant Supplies Your FOH and BOH Need
No matter what other steps you take, your restaurant staff will have a hard time working in harmony if the restaurant supplies they need aren't available.
Stay on top of your inventory and order restaurant supplies regularly. We can help. We've been serving Little Rock restaurant owners for many years. Contact us today to see what we can do for you!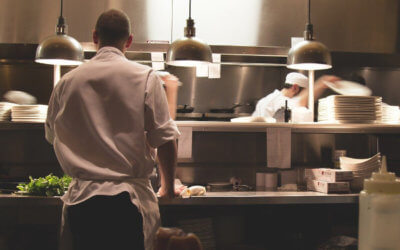 Tipton Equipment Restaurant Supply has a selection of kitchen equipment in Little Rock that will help enhance the menu of any restaurant, deli, or supermarket. Our span of kitchen equipment will help you keep up with growing consumer demand for fresh, high-quality...
read more