5 Essential Buying Tips for Your Next Food Prep Work Table
April 9, 2018
The right foodservice equipment is pivotal to the efficiency of your kitchen.
One of the most important types of foodservice equipment for any kitchen is the work table. With limited room on countertops available for your food prep needs, the cooking process can drag on without a good work table for support. The right stainless steel work table can add valuable surface space, making workflow easier.
However, with such a wide variety of this type of foodservice equipment available for your selection, you will want to carefully select one that meets your specific needs. Consider these touching points as you set out to purchase a work table to add to your kitchen's foodservice equipment.
Size
For every type of foodservice equipment you introduce to your commercial kitchen, size is an important consideration. While you do not want to purchase a stainless table that doesn't give your kitchen staff enough room to comfortably prepare dishes, you also do not want one that is too big for the available space in your kitchen; clutter is hardly conducive to efficiency.
Gauge
The thickness of stainless steel is indicated by the gauge, where lower numbers indicate thicker, higher-quality metal. Inexpensive and lightweight, 18 gauge stainless kitchen tables are considered budget work tables. While these are fine as general workspaces for sorting out items, and for light food preparation activities such as making salads, they are easily dented by heavy items or by rigorous chopping and pounding.
On the more advanced end of the scale, 14 gauge work tables serve as the ideal workstation for a butcher. This quality foodservice equipment is highly durable and can withstand repeated blows. In between are the 16 gauge stainless steel work tables – considered by many to be a perfect, middle-ground solution for foodservice providers. These tables are more durable than the 18 gauge models, without breaking the budget.
Undershelves
You have two important options when it comes to undershelves and your kitchen tables: an open base table or one with an undershelf. An open base work table allows you to place a waste bin or ingredient bin below. An undershelf, on the other hand, allows you to place small foodservice equipment items or storage boxes beneath the work table. The undershelf can be made of galvanized steel or stainless steel. Some tables come equipped with adjustable shelves, giving you the chance to select those that work best for you.
Backsplashes
If you will be positioning your new foodservice equipment directly against a wall, a backsplash will protect the wall from drips and splashes. While some backsplashes come at a height of just 11/2 inches, heavy-duty tables come with much higher backsplashes (with 5- and 10-inch options available). This will make cleaning up at the end of the day's business much easier.
Accessories
Accessories serve to help you fully take advantage of all of the possibilities available with your foodservice equipment. However, not all kitchen work tables have room for accessory fittings, so be sure the one you purchase allows for such attachments, if you need them. Amongst your accessory options for this type of foodservice equipment are casters, welded-in hand sinks, cutting boards, and drawers.
Your kitchen work table has diverse applications. This foodservice equipment can be used as an extension of your countertops, as a standalone work table, or to fill the spaces between other types of foodservice equipment. Carefully consider all of the important variables noted above before selecting the best work table for your commercial kitchen.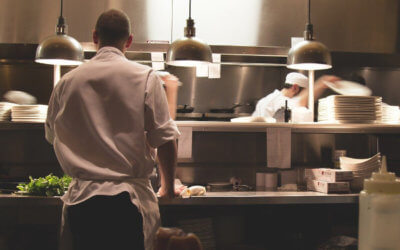 Tipton Equipment Restaurant Supply has a selection of kitchen equipment in Little Rock that will help enhance the menu of any restaurant, deli, or supermarket. Our span of kitchen equipment will help you keep up with growing consumer demand for fresh, high-quality...
read more