Catering to Generation Z
March 18, 2019
As time marches on, we continue to have new generations arising behind the ones we've already named.
Most recently everyone has been focused on Millennials, whose tech-savvy and focus on experiences over things have shifted the face of every industry.
Now, there's a new generation coming of age – Generation Z. The oldest of this generation turns 22 this year, and they're already affecting food service and other retail offerings.
How can you arrange for your commercial kitchen to meet the needs of Generation Z? Find out below.
Use Technology
This youngest generation is the first to grow up with no knowledge of life before technology. They don't remember not having internet or mobile phones with online access and apps.
As a result, they are not only comfortable with technology, they are uncomfortable without it. To take advantage of this rising generation, incorporate technology into your commercial kitchen and restaurant service in any way possible.
This generation orders food on apps, is most comfortable in a work environment that features digital technology, and they aren't afraid to do takeout or delivery. They are happy to use ordering tablets in your restaurant or even order fast-casual food from a kiosk.
If you haven't started using technology heavily in your restaurant yet, consider this your starting shot. You don't have much more time before these become must-dos rather than nice-to-haves.
Focus on Food Flavor and Quality
Every generation has had fad diets and a focus on losing weight and being healthy. The difference with Generation Z is that social media has made these trends much, much more pervasive and louder than ever before.
As a result, Generation Z takes for granted that good food is high-quality and has great flavor. They aren't likely to spend scarce fun-money on eating at a restaurant that is only so-so. If they aren't blown away or excited, they might as well eat at home.
If you don't currently find ways to advertise the quality and taste of the dishes from your commercial kitchen, bring that to the forefront. Consider finding ways to work in seasonal ingredients or specialty cheeses.
Anything you can do to bring the level of your dishes up will catch the eye of this younger generation. Even better – you can charge more for this high quality as well!
Consider Including Fast-Service Options
Not all restaurants are fast-service restaurants, but both Millennials and Generation Z favor this kind of service. It would help you build your business if you include this type of option in your commercial kitchen offerings.
There are a lot of ways to do this while remaining a traditional restaurant. For instance, you can offer curbside delivery of takeout orders. You can offer a quick-fix lunch menu that gets people in and out quickly. You can even operate a food truck under the umbrella of your restaurant brand.
Is Your Commercial Kitchen Ready for Generation Z?
Incorporating technology, high quality, and fast service is quickly becoming the standard for successful restaurants. Doing those things well requires the right equipment.
Is your commercial kitchen ready? If not, let us help you get the supplies you need. We've been serving Little Rock restaurants for many years – let us assist you as well! Contact us today.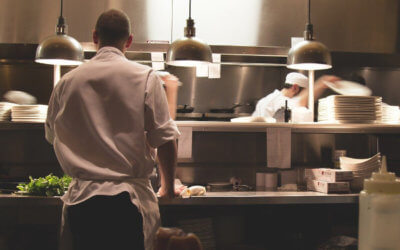 Tipton Equipment Restaurant Supply has a selection of kitchen equipment in Little Rock that will help enhance the menu of any restaurant, deli, or supermarket. Our span of kitchen equipment will help you keep up with growing consumer demand for fresh, high-quality...
read more