Choosing the Right Cutting Board
March 18, 2019
Every kitchen, from a food truck to a large restaurant, needs cutting boards. From vegetables to bread to meat and fish, your chefs and cooks have to chop things every day.
Have you put a lot of thought into this important piece of kitchen equipment? Like many other items you might take for granted, the truth is there are many, many options available.
From different sizes and shapes to a variety of materials, there's a lot to think about when it comes to cutting boards. Here's what you need to know.
What Material is Best?
This is an area that is open to significant debate. There are four primary types, with variations within each. Let's look at everything, from wood to bamboo to plastic, to help you make a decision.
Wood Cutting Boards
Wood boards are the most traditional and are extremely popular. They've gained a bad rap with the rise of plastic cutting boards, but the truth is that the traditional kitchen equipment is still one of the best kinds.
Many wood boards are quite hard and resist grooving. You can choose woods that are less porous as well, to avoid absorption of juices and bacteria. Keep in mind that the cleaning and maintenance of wood is a bit more involved as well.
Bamboo Cutting Boards
Although it looks like wood, bamboo is actually a fast-growing grass. This makes bamboo boards not only economical but excellent for the environment. It's less porous than most woods and very durable.
Like wood, this type of kitchen equipment requires oiling to maintain so that the board doesn't split. Washing is similar to wood, using soap and water and being able to stand up to a dishwasher.
Plastic Cutting Boards
These have been the darling of commercial kitchens for some time, but the benefits may be overblown. Many plastic cutting boards quickly develop grooves that can be hard to clean, requiring you to replace them more often.
However, many kitchens find plastic cutting boards to be affordable, making it easy to have enough on hand. In addition, they come in a variety of colors, making color-coding simple. This along with their durability can make them the right kitchen equipment for your restaurant.
Rubber Cutting Boards
Rubber boards are non-porous and non-absorbent, while also being resistant to warping. They are easy to clean but are not safe in a dishwasher. They don't require a lot of maintenance but must be replaced once they are scarred by knife use.
Choose the Right Kitchen Equipment for Your Restaurant
Once you decide on a material, you'll need to think about how many you need and what sizes. If you have a small kitchen, you may need fewer boards, but don't skimp. If you don't have enough your staff are more likely to reuse and mix boards, causing problems with food safety.
If you're ready to get better cutting boards or need other kitchen equipment, let us help. We have been working with Little Rock restaurants for years, helping them source the equipment they need. Contact us for a quote today!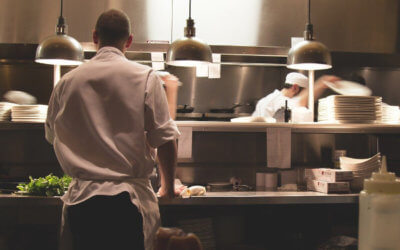 Tipton Equipment Restaurant Supply has a selection of kitchen equipment in Little Rock that will help enhance the menu of any restaurant, deli, or supermarket. Our span of kitchen equipment will help you keep up with growing consumer demand for fresh, high-quality...
read more