Choosing the Right Sink for Your Restaurant
January 21, 2019
This workhorse of the back of the house handles a lot of jobs. Sinks give you running water as well as a place to wash either food or dishes. Generally, you need more than one in your restaurant – for instance, you might have a triple-sink wash station and a prep sink.
If it's time to buy a new sink or replace an old one, you may wonder what your options are. This guide will help you find the right unit for you!
What is the Sink Going to Be Used For?
The first consideration when you look at your options is knowing how this particular sink will be used. If you're setting up a new restaurant, you'll need several types, but in most cases, you're replacing or upgrading only one unit.
Different sinks in your kitchen include:
Triple-sink wash station

Prep sink

Hand washing sink

Soaking sink

Floor-mounted mop sink

Commercial bar sink
As you can see, there is a wide variety within this humble piece of kitchen equipment. Make sure you know what you need before you look at options.
Look at Both New and Used
High-quality sinks are available both brand new and used. Of course, you don't want to choose a sink that's in poor condition, has leaking issues, or is otherwise unsuitable. But there are a variety of excellent high-quality used units available.
If you are starting fresh or replacing a broken unit, you may not have the money for a brand new model right now. Don't be shy about getting an excellently used sink.
Consider Water-Saving Models
In a commercial kitchen, it's expected that you will use a lot of water. That doesn't mean that you have to choose wasteful kitchen equipment, though!
Faucets are a perfect example of the reality that "more is not always better." Low-flow faucets can save you thousands on utility costs without reducing the quality of work you produce. Your staff can still work quickly and effectively.
A lower-flow faucet also helps reduce risk in your kitchen. You won't have as much splashing, which cuts down on wet floors and reduces the chance of cross-contamination.
Obey the Laws & Code Requirements
You already know that there are a lot of rules that must be followed if your kitchen is going to pass inspections. These rules apply to your sinks as well.
For instance, you may have to have a three-compartment sink even if you use an industrial dishwasher. This can be used to wash, rinse, and sanitize dishes and equipment in case your dishwasher ever stops working. It's a useful backup to have!
You are also required to have a working handwashing sink at all times. Don't let your staff use a food or dish sink to wash their hands!
Finally, make sure there's enough space in your dishwashing area to keep dirty dishes separate and distinct from clean ones. If you skimp on space for this vital kitchen equipment, you could end up with code violations.
Get the Kitchen Equipment You Need Today
Are you in need of a new or used sink? Whether you're renovating, replacing an old unit, or working with a new space, we're here to help.
We've been helping Little Rock restaurants get the deals they need on kitchen equipment for many years, and we'd love to serve you too. Contact us for more information today!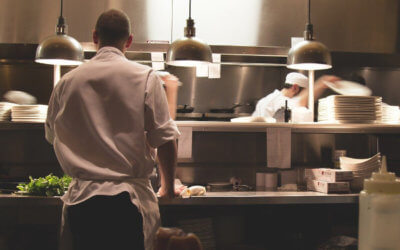 Tipton Equipment Restaurant Supply has a selection of kitchen equipment in Little Rock that will help enhance the menu of any restaurant, deli, or supermarket. Our span of kitchen equipment will help you keep up with growing consumer demand for fresh, high-quality...
read more