How to Eliminate Excess Condensation in Your Kitchen
January 19, 2018
Is your commercial kitchen getting steamy?
If so, you could have more than just an uncomfortable working environment on your hands. Excess moisture in your commercial kitchen can result in the corrosion of equipment, the development of mold, and even damage to your building. If there is too much condensation in your commercial kitchen, this is something you want to get on top of fast, before costly damage occurs.
First, let's look a bit deeper into the problem. Where is all the condensation in your commercial kitchen coming from, anyway? The culprit is probably your commercial dishwasher. The hot water that cleans your dishes, coupled with the always-running booster heaters, means that stream is constantly being released into the air of your commercial kitchen.
This can quickly become a mold issue and a nightmare. The good news is that there is equipment that can effectively reduce condensation in your commercial kitchen. Considering the damage that moisture can cause, it's imperative that you consider your options and choose an appropriate solution. We'll share the most common choices below.
If you're in the market for a new dishwasher anyway, look for one that has an HVAC duct. Such dishwashers vent their extra condensation into these ducts, so damaging moisture does not escape into your kitchen. Choosing a dishwasher that already has an HVAC duct makes simple work of protecting your commercial kitchen from the moisture generated by the dishwasher.
However, if you don't want to replace your dishwasher, there are other solutions. If your dishwasher is working well and has many years of service left in it, consider getting a condensate hood for your commercial kitchen. This piece of equipment will keep your kitchen free of excess moisture, without the need to get another dishwasher.
The condensate hood is installed above your dishwasher, where it collects the steam and condensation generated. A built-in fan system in the pulls steam up into the condensate hood, where special baffles catch the water. This water is then brought outside, into a gutter.
Which condensate hood should you choose? The primary consideration is size. Depending on the amount of steam your dishwasher generates, you will need a smaller or larger condensate hood. Whether you need a new dishwasher, a condensate hood or any other type of supply for your commercial kitchen, Tipton Equipment is here to help you find the right equipment to fit your needs.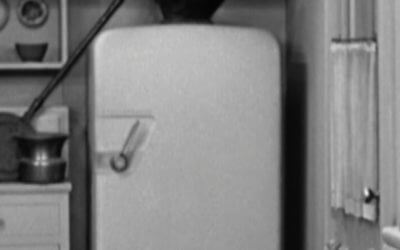 Welcome to our new series, "Roast and Toast"! Each month we'll feature one kitchen that we love and one that… well, could use improvements. The kitchens we feature can come from anywhere – TV, films, popular culture, you name it. We'll talk about what we love and what...
read more