Four Tips to Opening a Successful Restaurant
April 12, 2019
Have you been dreaming about bringing your food expertise to the forefront of you life?
Many people have thought about opening their own restaurant. Folks don't follow through for a variety of reasons – money, fear, or simple inertia.
You can be different, though. You can make a plan and make your restaurant dream happen – with the restaurant supplies, funding, and grit, you can be successful.
It takes a lot to open a successful restaurant. Here are four tips to help you start out on the right foot.
Know the Big Three
There are three things you absolutely need if your restaurant is going to succeed. You have to have a great chef, an amazing location, and a great concept.
Make sure they make sense together. A straight-laced conservative part of town isn't the best place for a hippie vibe, and your chef has to be fully bought into your concept. If you have mismatches, you'll have a lot of headaches and drama you don't need.
Don't discount any of these three. If you're hoping two will cover for a missing third piece, you're in for a lot of hardship.
Have Too Much Money
"There's no such thing as too much money," especially when you're starting a new business. Figure out how much money you think you'll need and then save a LOT more than that.
It's helpful to have six to nine months of operating expenses in the bank up front. Sound like "more than you need?" Exactly. You'll be amazed how much will get eaten up, even if you buy sensible high-quality used restaurant supplies and make otherwise choices.
Remember that there may be an initial excitement about your new restaurant that brings in a lot of revenue at the beginning, but that a downswing is inevitable. No honeymoon lasts forever. Be prepared!
Create the Right Systems and Organization
Getting high-quality staff is a challenge, but you can get a lot further with average folks if you have excellent systems and organization in place. From the way scheduling is done to the way you organize restaurant supplies like walk-in refrigerators, you can create a process for everything.
Just because you have systems doesn't mean you're a corporate chain. What it does mean is that everything about your restaurant will flow more smoothly and your guests will have a much better experience.
With proper organization, you'll be able to be far more creative, not less.
Focus on the Guest Experience
To be successful as a restaurant means having an incredible guest experience from start to finish. What that looks like will vary depending on the type of restaurant you have.
For a high-end establishment, it means that every aspect of the dining experience is luxurious, from the napkins to the flatwear. For a quick-service restaurant, it means that all restaurant supplies are conveniently easy to access and that patrons can get in and out quickly with excellent food for a reasonable price.
Consider your concept and what excellence would look like in that framework. Then do everything you can to create that consistently day after day.
Get The Restaurant Supplies You Need Today!
Opening a new restaurant is a challenge, and it's sometimes easy to put off handling "small details" like your restaurant supplies. However, making sure you have the right cookware, dishes, and smallware is essential to the success of your new restaurant.
Looking for help sourcing the equipment you need? Contact us today – we're here to help!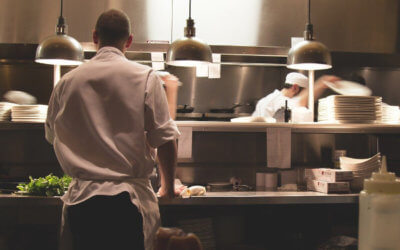 Tipton Equipment Restaurant Supply has a selection of kitchen equipment in Little Rock that will help enhance the menu of any restaurant, deli, or supermarket. Our span of kitchen equipment will help you keep up with growing consumer demand for fresh, high-quality...
read more