Restaurant Supplies to Prepare Your Location for Spring
March 18, 2019
In March you can begin to feel warmer weather around the corner here in Little Rock.
After all, the groundhog didn't see its shadow this year, so we're in for an early spring, right?
As you think about how to prepare your restaurant for spring, think about getting the freshest ingredients and refreshing your restaurant supplies for the new season.
We all love the return of good weather – celebrate it in your restaurant this year!
Introduce a Spring Fling Menu
The way you create and design your menu has an enormous impact on what gets ordered. From having a special "Spring Fling" insert to completely revamping the menu layout, spring is the perfect time to update these important restaurant supplies.
Put the items you want to feature in the middle of your menu, as that is where most customers look first. You can emphasize specific dishes with a box, bold text, or high-quality photos.
Use adjectives that make people think of spring and better weather to describe your dishes and encourage diners to choose them. Words like "fresh", "baby greens", or "delicate" all make us think of the first garden produce of the season.
Decorate With Flowers
Daffodils are a common early spring flower in Arkansas, and you can't go wrong with tulips either. Whether you choose to use fresh cut flowers on tables or put up artwork featuring these blooms, you can help evoke the feeling of spring.
If you have an upscale restaurant, think of ways you can incorporate edible flowers in your dishes. It can be a fun and fancy way to bring out the best parts of the season!
Of course, you don't want to sacrifice the theme or overall décor of your restaurant to bring in spring restaurant supplies. But there are a lot of tasteful ways to bring in the flowers of spring and help your restaurant feel especially welcoming in the next couple of months.
Highlight Early-Garden Crops
Spring crops in Arkansas range from lettuce to asparagus and other greens. Why not take advantage of these seasonal items in your Little Rock restaurant this spring?
You can offer salads with first-of-the-season lettuce mixed with winter fruits like pomegranates or citrus. Consider offering asparagus as a seasonal side dish only on March and April.
When you get restaurant supplies exactly in season, you'll not only be helping your guests anticipate spring. You'll be serving them the freshest produce available – tender and full of flavor.
Get the Restaurant Supplies You Need to Celebrate Spring
Are you ready to throw off the winter blahs and embrace spring? If so, let us help you get the restaurant supplies you need. We've been serving Little Rock restaurants for many years, and we can help you source anything you need.
From smallwares to tableware, cookware, and more, we can help you find exactly what you're looking for. We're all ready for spring – it's time to celebrate it. Contact us for more information today!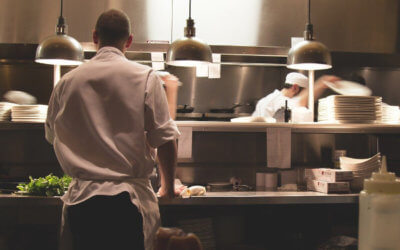 Tipton Equipment Restaurant Supply has a selection of kitchen equipment in Little Rock that will help enhance the menu of any restaurant, deli, or supermarket. Our span of kitchen equipment will help you keep up with growing consumer demand for fresh, high-quality...
read more