How to Make Your Silverware Sparkle and Shine
June 1, 2017
You probably know that the food truck industry is booming – it's grown by 7.3% in the last five years and shows no signs of slowing down.
That makes it an attractive industry for anyone interested in serving food – from established restaurants to new entrepreneurs.
However, it's not always as easy as just getting a truck and some cooking equipment and making a lot of money. In fact, there are several myths that can hold you back from succeeding as a food truck owner.
Here are four – and the real truth behind them!
Running a Food Truck is Simple!
If you have dreams of only working the lunch rush three hours a day and making tons of money, you might want to reconsider your food truck ambitions. If you want to build your brand and following, you need to work lunch and dinner as many as seven days a week.
In addition, it's important to be present at events where other food trucks serve. This can mean working a lot of hours, especially at the beginning of your business.
There are also a lot of costs involved in running a food truck. Besides the initial investment in cooking equipment, you'll need to buy ingredients regularly, pay employees, buy gasoline, and keep all of your food and driving licenses current.
You're a Great Cook, a Food Truck is Perfect For You
Friends and family may constantly compliment your cooking, but remember that you're feeding them for free. Will paying customers be so forgiving when you make a mistake or don't have the ingredients you need?
Before you jump into making a major investment in a food truck, cooking equipment, and more, consider catering a few parties for people who aren't family or friends. Get an honest opinion from paying customers before you end up over your head.
Working in Food Service Means You're Ready to Own
This is a myth that common among both potential restaurant owners and potential food truck entrepreneurs.
Yes, you've worked in a restaurant or food truck. That's wonderful! It definitely means you have industry information that can help you succeed. What most people overlook is that working is much, much different than owning.
You don't get to leave it behind when your shift is over. Your income may not be stable. You'll have to think not only about your personal finances but also the business'. You'll be handling marketing, staff, expenses, licensing, and much more.
You're not just a cook when you own a food truck. You have a lot more weight on your shoulders, and simply having a previous job in food service isn't enough to make you qualified. You need to have entrepreneurial traits as well.
Running a Food Truck is Cheap
Restaurant owners may be frustrated with food trucks because of several competitive advantages that the trucks have. They are not tied down to a physical location, and they can save a lot of money by not having a physical building to maintain.
However, that doesn't mean a food truck is cheap. You may have to rent a prep kitchen if you can't handle everything in your truck. If you buy pre-prepared food, you'll pay more than if you use fresher ingredients.
You also have to pay for the right cooking equipment, ingredients, gasoline, permits, and employee wages. There are expenses involved in overnight parking and vehicle insurance as well.
You will have a lower overhead than if you have a full physical restaurant, but starting a food truck is still a significant investment.
Get the Cooking Equipment Your Food Truck Needs Today
Now that you know the truth about running a food truck, do you still want to do it? If so, we can help you get the cooking equipment you need.
You can buy new, or you can source high-quality used equipment to help keep your costs down. Either way, we've been serving Little Rock restaurants and trucks for years – contact us to get started on the right food today!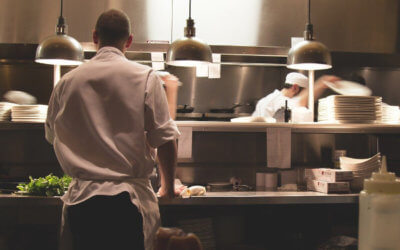 Tipton Equipment Restaurant Supply has a selection of kitchen equipment in Little Rock that will help enhance the menu of any restaurant, deli, or supermarket. Our span of kitchen equipment will help you keep up with growing consumer demand for fresh, high-quality...
read more