Restaurant Equipment Spotlight: Gas vs. Electric
April 12, 2019
Does your Little Rock restaurant use gas or electric restaurant equipment?
In all likelihood you made this decision a long time ago, but it's one that can always be reconsidered.
There are benefits to both. If you're opening a new restaurant location, it's vital to carefully consider your options. However, even if you've been operating for quite some time, you can decide to switch.
Here's what you need to know!
Why Energy Matters
If your stoves and ovens work, why does it matter whether you use electric or gas restaurant equipment? The biggest reason has to do with energy costs. You can purchase Energy Star appliances of both types, but one utility may be more expensive than the other in your area.
Your chefs may also have a preference – and if you're a higher-end restaurant, that makes a big difference. Many chefs learned how to cook on gas appliances – especially ranges – and definitely want to continue doing so. Of course, that doesn't mean you can convert other appliances to electric if it makes sense.
Gas Restaurant Equipment: Pros and Cons
The primary benefit of gas restaurant equipment is that it can cost less to operate. Gas creates more heat per unit than electricity does, and thus you might expect to pay less for gas than electric.
With a gas range, the knob controls the intensity of the flame and heat directly, with no warm-up time needed. Your chefs may enjoy having access to the flame for specific cooking techniques as well. You'll also have access to your cooking equipment during a power outage.
However, gas equipment can cost more up front. It's also less efficient, since much of the heat escapes through a vent or into the air. This means your kitchen is hotter, and you pay more for cooling. Gas appliances can also be more dangerous, since a gas leak can lead to illness, explosions, and even death.
Electric Equipment: Pros and Cons
Are there any reasons to prefer electric restaurant equipment to gas options? Yes, there are!
First, electric appliances are less expensive up front. Not only are they cheaper, but they're easier to install as well, which can save you money on setup fees. Many times you simply need to position the unit and plug it in.
While gas ranges are preferred by many chefs, the truth is that when it comes to ovens, electric reigns supreme. They heat more evenly and cook more efficiently.
However, electric equipment can be affected by power outages, and if electricity is expensive in your area, you can see a big difference in operating costs.
Choose the Right Equipment For Your Kitchen
Many Little Rock restaurant owners think that they have to choose either all electric or all gas appliances. This isn't true at all. You can take advantage of the benefits on both sides by choosing your appliances individually
For instance, you might choose a gas range but an electric oven. This gives your chef stove-top control while giving you the lower cost and even heating of electric in your ovens.
If you're looking for the right restaurant equipment for your kitchen, let us help. We've been serving Little Rock restaurants for many years, and we'd love to assist you as well. Contact us for a quote today!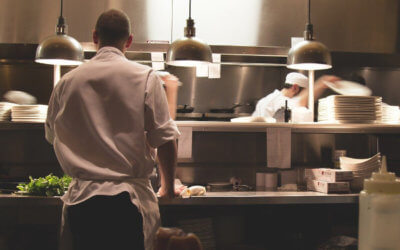 Tipton Equipment Restaurant Supply has a selection of kitchen equipment in Little Rock that will help enhance the menu of any restaurant, deli, or supermarket. Our span of kitchen equipment will help you keep up with growing consumer demand for fresh, high-quality...
read more