You probably take its success for granted.
April 13, 2019
Is there one product that can single-handedly make or break the success of your convenience store?
A lot of store owners would say no. When they look at their store, they see products coming from hot dish foodservice equipment, shelves, and a variety of categories that drive their results.
While that's not completely wrong, you might want to look a little closer. There's one product that you carry that's so popular it's the subject of countless cultural jokes and memes. You probably take its success for granted.
What is it?
Chocolate.
(Almost) Everyone Loves Chocolate
There are no foods that are completely universal in their acceptance, but chocolate is about as close as you're going to get. In a 2018 Mintel report, more than 90% of adults reported buying some form of chocolate in the last three months.
Mintel also found that 34% of people always have chocolate candy on hand, and 42% make impulse purchases of chocolate. Clearly, this is an important product to have in your store.
Of course, you already do. The question is, are you taking full advantage of its popularity to drive more sales in your location?
How Do You Position Chocolate in Your Store?
You already know how important it is to use foodservice equipment to highlight and display key products in your market. However, too many store owners only think about this equipment in terms of refrigeration and heating.
It's vital to make sure you have the right kinds of displays in the aisles and at the counter to display these essential products. To do this really well, think about the other trends you see and think about how chocolate plays in.
Variety is Essential
People love the multi-texture mashups that are coming out from major brands. Other retailers have seen success when they've featured Snickers Creamy Peanut Butter and M&M's Hazelnut.
You can also look at the candy-with-candy mixes, like Reese's Pieces Peanut Butter Cups and M&M's chocolate bars with mini M&M's. Consumers are also responding well to candy-and-cookie bars, like Hershey's Cookie Layer Crunch and Reese's Crunchy Cookie Cup.
Kinder Egg, Caramel M&M's, and other innovations can also help drive sales in your store, if you use the right foodservice equipment and displays to highlight them.
Harness the Better-For-You Options
One of the things that keeps people from grabbing that candy bar is the guilt they feel from "being bad." What you can do is use foodservice equipment and positioning to highlight better-for-you options at your register and in other key locations.
A Reese's Thin is 40% thinner than the usual peanut butter cup, but still carries the same great taste. This can be a great impulse purchase at your register, so a customer won't feel guilty for grabbing something unhealthy in front of your cashier or other customers.
Of course, highlighting seasonal favorites like Cadburry Eggs and other types of holiday chocolate is another way to win a lot more business. When you put these on endcaps or in other prominent locations, you can take advantage of people who see these as acceptable indulgences due to the time of year.
Does Your Convenience Store Have the Foodservice Equipment You Need?
Having the right foodservice equipment and display supplies is essential when it comes to highlighting your best-selling items. Of course, you also need to keep hot foods hot and cold products cold.
Let us help you find exactly the refrigeration, heating, and other equipment you need. Your Little Rock convenience store deserves the right equipment at the right price. Contact us today!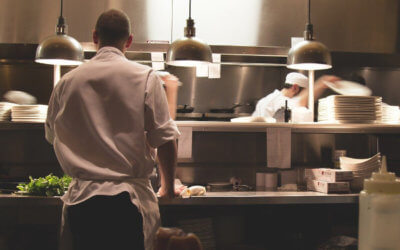 Tipton Equipment Restaurant Supply has a selection of kitchen equipment in Little Rock that will help enhance the menu of any restaurant, deli, or supermarket. Our span of kitchen equipment will help you keep up with growing consumer demand for fresh, high-quality...
read more