Ready to Open a Second Restaurant Location?
April 13, 2019
If your current restaurant is booming, it might be time to consider a second location.
Congratulations on your current success – you've already beaten the odds!
Opening a second location can be easier than your first one – you've already worked out a lot of the kinks. However, it's not always a slam dunk. Here's what you need to know to make sure your second commercial kitchen is as successful as your first.
Decide on the Theme
Do you want your second commercial kitchen to create the same menu as the first, or do you want a different theme? Will you keep the name the same, or change it?
You can also think about whether you'll open a new full-time restaurant, a pop-up location, or even a food truck. There are more ways to expand your restaurant than ever before!
In order to make sure you succeed, you'll want to think carefully about the location and theme of the second restaurant.
Think About Staffing & Management
Before you commit to opening a second location, determine who will lead the restaurant. Do you plan to step away from the first location to open the next one? If so, how will that go in your first establishment?
You want to make sure the quality of your first commercial kitchen doesn't drop off because of your focus on the second restaurant. You want to make sure you have personnel in place at every level of the restaurant to make sure it can succeed autonomously.
Take a page out of your own book – you already have a successful business! Take a look at what makes your restaurant so high-quality now. Make sure you transfer those best practices to your new location.
Work Out the Numbers
What type of establishment you open – pop-up, food truck, or traditional restaurant kitchen – has a lot to do with what your finances look like.
It's never worth it to overextend yourself to open a second location. There's nothing wrong with simply enjoying success in the current situation. Before you take the plunge, make sure the numbers make sense. You'll want to combine that with a great business plan and a strong new team.
You might consider a business partner or investor, but be sure you know them well. It's unfortunately too common for a lot of stress to come from poor business matches – and it can leak back into your current restaurant and hurt that business as well.
Create a Great Marketing Plan
How will you get the word out about your new commercial kitchen? A great marketer, Dan Kennedy, likes to say, "You aren't in the business of doing a thing. You're in the business of SELLING the thing."
What that means is that you aren't in the restaurant business, you're in the business of SELLING eating at your restaurant! You're already doing this well if you've succeeded once. Be sure you have a great plan and keep things going strong so your new location sees similar results!
Get the Supplies Your New Commercial Kitchen Needs
Of course, we haven't even touched on the most important element – the kitchen equipment you'll need for your new location!
From cooking equipment to smallwares, your commercial kitchen will need to be completely outfitted. If budget is a concern, don't shy away from high-quality used equipment. We can help you find everything you need – contact us today!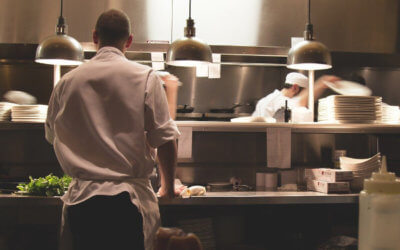 Tipton Equipment Restaurant Supply has a selection of kitchen equipment in Little Rock that will help enhance the menu of any restaurant, deli, or supermarket. Our span of kitchen equipment will help you keep up with growing consumer demand for fresh, high-quality...
read more