Should You Add a Food Truck to Your Restaurant?
February 21, 2019
If your restaurant is doing well, you might be thinking about opening a second location. After all, that's usually the next step when it's time to expand, right?
Before you jump in, though, consider another option. Maybe having a food truck would be a better choice. The cooking equipment and other supplies you need would be a lot less, and you'd be able to meet customers where they are.
Here are some things to consider as you think about a food truck.
Save Money Over a Sit-Down Location
The biggest benefit of expanding using a food truck is that you can save significant money over a sit-down location. You'll need less cooking equipment, fewer staff, and have a lot less overhead.
The primary expenses, once you get the truck outfitted, are insurance, fuel, and maintenance. While these costs aren't zero, they are much lower than a physical location.
Because you have a smaller investment in a food truck it's easier to make a profit. This alone could persuade you to add a food truck to your restaurant.
Gain an Entirely New Audience
It's no secret that sit-down restaurant attendance is slipping. That's a real problem for a physical location, which requires customers to find you, decide to visit, and then purchase enough for you to make a good profit.
With a food truck, you're tapping into the fast-casual dining audience, which is much larger. You can go to where they are, and only operate when they are ready.
For instance, you can have your truck downtown during lunch hours Monday – Friday. You don't have to wonder what to do on a Wednesday night when folks aren't eating out. Shut down the cooking equipment and focus on your main location!
You can also gain a presence at fairs and local events with a food truck in a way that you can't with only a physical location. It's a great way to introduce people to your food and get more traffic to your sit-down location at times your truck isn't operating!
Build Your Brand With More Visibility
One of the biggest struggles with a physical restaurant is finding a great location at an affordable price. Everyone knows where the good spots are, and they don't come cheap. With a truck, you don't have that problem.
A food truck allows you to take your cooking equipment, menu, and brand to wherever customers are. You don't need a long-term standard location in a visible place. You simply show up in places where a lot of people are and start serving.
This allows you to meet people where they are temporarily. The fact that you won't be back until lunch tomorrow – or the next fair – whet's peoples appetites and interest. Many of them will be delighted to know that you have a physical restaurant with an expanded menu!
Gaining new customers is much easier when you can get affordable advertising and visibility by driving around and choosing specific short-term spots to serve customers.
Get High-Quality Cooking Equipment For Food Trucks
A food truck gives you a much more affordable way to expand your brand and build your audience than opening another physical location. The fact that you have an active brick-and-mortar restaurant gives you another leg up – people know where to go if your truck isn't active.
If you're ready to jump into the food truck industry to expand your restaurant, let us help. We've been supplying Little Rock restaurants, food trucks, and convenience stores get the cooking equipment they need for years. Contact us today to see how we can help you get started!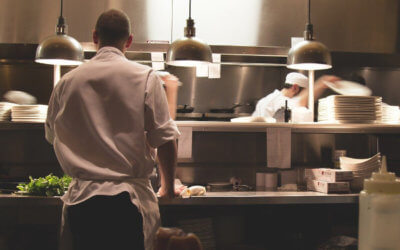 Tipton Equipment Restaurant Supply has a selection of kitchen equipment in Little Rock that will help enhance the menu of any restaurant, deli, or supermarket. Our span of kitchen equipment will help you keep up with growing consumer demand for fresh, high-quality...
read more