Should You Buy Closeout Restaurant Supplies?
April 12, 2019
As a restaurant owner, you, of course, want to save money in any way possible.
Restaurant margins are known for being razor-thin, so every dollar counts.
Because of this, you might be tempted when you see a closeout deal for restaurant supplies. After all, you can get a number of goods for rock-bottom prices – why not! It's especially tempting when you're just setting up your restaurant location when you're trying to get as much as you can for your money.
Sometimes a closeout is a great idea, and other times it should be avoided. Here are the pros and cons.
Benefits to a Closeout Deal
Obviously, the biggest benefit to any deal is saving money, but make sure that you really are going to save. That is, make sure that the restaurant supplies are the right quality. If you spend even a little for terrible equipment, it's money wasted. Even disposable items need to stand up to the single use they're designed for.
Another time a closeout sale can be a great idea is when the items are easy to find and indistinguishable from your current inventory. Do you currently use single-use clear plastic 10" plates, and you just saw a huge sale on them? Dive in!
When you can find closeout deals on restaurant supplies you already use, or items that can seamlessly join your current inventory, it's a great time to buy. If you're outfitting a new restaurant, be sure to choose items you can easily resupply when you run out.
Drawbacks to Closeouts
The biggest drawback to a closeout deal is the word "close." That is, you won't be able to access these supplies in the future.
When it comes to basics, like napkins or takeout boxes, maybe that doesn't matter very much. But when it comes to more durable goods like dishware or glassware, it can be a big problem. Yes, maybe you can get 100 plates for a great price. But what about when they break? Will you ever find that pattern again?
If you can't find the same or similar restaurant supplies in the future, you should stay away from closeout deals no matter how good they are. It's not with the headache and hassle of having to replace your entire dishware set – or deal with mismatched items – in the future.
You also want to watch out for a closeout deal on cooking equipment. Sometimes these are good, but other times the equipment is in disrepair or is of poor quality. If the store is going out of business, who will service the machine? Or, if the manufacturer is discontinuing the model, where will you get support and parts?
There's a big difference between buying high-quality used equipment and settling for an end-of-the-line machine. Don't make a costly mistake trying to save money!
Choose a Great Source for Restaurant Supplies
When you need restaurant supplies, it's great when you have a reliable source you can ask about specials and deals that might be available. At Tipton Equipment, we can help you source the equipment you need at excellent prices.
Whether you're looking for smallwares or cooking equipment, we can help. Contact us today!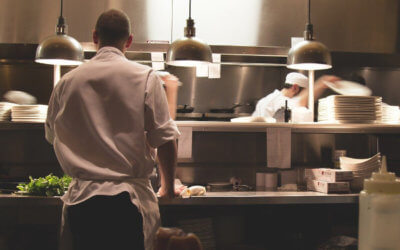 Tipton Equipment Restaurant Supply has a selection of kitchen equipment in Little Rock that will help enhance the menu of any restaurant, deli, or supermarket. Our span of kitchen equipment will help you keep up with growing consumer demand for fresh, high-quality...
read more