Turning up the Dial on Commercial Fryers: How to Choose One for Your Restaurant
March 24, 2018
Fried food is a well-loved favorite.
This is a fact. It also makes a fryer an important piece of equipment to have in your commercial kitchen. Just consider how many appetizers and sides require frying: onion rings, French fries, and fried green tomatoes are just a few that come to mind…yum. Indeed, a fryer can be a valuable piece of kitchen equipment, even at home.
But there are many options to be considered when deciding to add a fryer to your arsenal of kitchen equipment. There are many different types of fryers, and each is best suited to a different food type, size, and venue.
Fryer Type
        

Tube fryers

are best for breaded foods that require heavy-duty frying and extra cooking time. The downside? This kitchen equipment is difficult to clean.

        

Open pot fryers

are affordable and easy to clean. These fryers have a heating element and a small sediment zone to collect crumbs. They are great kitchen equipment for many fast food restaurants.

        

Flat bottom fryers

are best for delicate items, such as tempura and tortilla chips, as well as battered doughs, like donuts. These are foods that don't produce many sediments. This kitchen equipment, though, is difficult to clean.

        

Hot air fryers

are a portable and don't require much space. They also require little oil for frying and can be very easy to clean.
Fuel Type
Fuel type is a very important consideration when buying a commercial fryer. This type of kitchen equipment uses either gas or electricity for fuel. Gas fryers usually consume much less energy over time and are cheaper to run, but they can be more expensive upfront. Oil is heated faster with electric fryers, but this is often the case only for lower-capacity fryers. Most large-capacity fryers tend to come in only gas.
Size
Size considerations for this kitchen equipment should include both the available space in your restaurant and the amount of food you plan to fry. Countertop and drop-in models occupy less space than others, but these generally have limited oil capacities and limited frying options.
Timing
How fast is your food? For restaurants boasting fast food preparation times, the fryer you choose matters. How quickly can the frying oil heat something frozen and fry it completely? Electric fryers usually have better heat recovery times than gas fryers.
Maintenance
No kitchen equipment lasts without proper maintenance, and fryers are no fun to clean. But some are much easier to clean than others. Easy cleaning can make a huge difference!
Quality comes at a cost, but so does buying the wrong piece of equipment. Consider your needs carefully and soon you'll be adding the perfect fryer to your supply of kitchen equipment.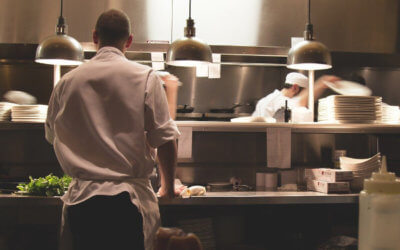 Tipton Equipment Restaurant Supply has a selection of kitchen equipment in Little Rock that will help enhance the menu of any restaurant, deli, or supermarket. Our span of kitchen equipment will help you keep up with growing consumer demand for fresh, high-quality...
read more