Commercial Kitchen Fun: Cooking With Mustard
February 21, 2019
One of the things that make owning a restaurant so fun is the ability to be creative with your menu. With the help of your chef and cooks, you can come up with some really fun dishes to serve.
To get your imagination going, we're going to share some fun dishes that chefs have come with using mustard. This humble ingredient can actually be used a huge number of ways in your commercial kitchen.
Take a look at these fun ideas!
Mustard Greens in Salad
While you might immediately think of yellow mustard or Dijon, one of the most popular ingredients is actually mustard greens. These peppery greens give salads a nice flavor when mixed with baby arugula, radicchio, and other greens.
You can add topping such as nuts, goat cheese, or other flavor boosters to finish off this amazing starter. Add chicken, shrimp, or beef to make it a main dish!
Salads are quick to prepare in your commercial kitchen and can give guests a great flavor profile at any time of year.
Mustard Seeds as Flavoring in Side Dishes
From greens to seeds – if you're looking to add some spice to a side dish, mustard seeds are the ticket you're looking for.
Consider cooking potatoes and onions with seasoning that includes dal, red chilies, and even fresh curry leaves. Or find another way to bring the pungent flavor and multiple health benefits of mustard seeds to your menu.
Your commercial kitchen will enjoy the challenge of using these tiny seeds that pack big flavor.
Mustard Sauce Over Meat or Fish
Dijon mustard is a well-known condiment that makes incredible sauces. Why not make a creamy wine-and-mustard sauce with seasonings and put it over the meat of your choice?
It can come off as a very fancy dish that you can sell at a significant premium – only you and your commercial kitchen know the secret of how simple it is.
Another option is to use yellow mustard with mayonnaise, horseradish, hot sauce, and a touch of lemon juice to make a great sauce for shellfish like crab. Your kitchen staff will appreciate this fast and easy way to dress up shellfish that can be delivered to a table quickly.
Mustard Glaze on Ham or Pork
Finally, why not try a mustard glaze on pork? It's classic, it's simple, and it's a great way to use mustard on your menu.
Instead of taking advantage of the peppery nature of mustard, you mix it with honey along with other spices and seasonings. Glaze the pork with it, bake, and it's ready to go.
You can serve it with a side of coarse mustard so the customer can decide whether to go with a sweet pork or a spicier take.
Your guests will love it!
Get the Equipment Your Commercial Kitchen Needs
Whether you're making a salad with mustard greens or a sauce with Dijon, you need the right equipment to get the right results.
Are you interested in high-quality used or new kitchen equipment for your commercial kitchen in Little Rock? We're here to help Contact us for more information today!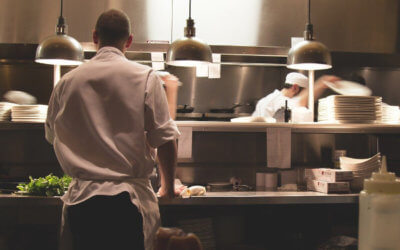 Tipton Equipment Restaurant Supply has a selection of kitchen equipment in Little Rock that will help enhance the menu of any restaurant, deli, or supermarket. Our span of kitchen equipment will help you keep up with growing consumer demand for fresh, high-quality...
read more