3 Tips for Maintaining Your Commercial Oven
July 8, 2017
As a restaurant owner, buying a commercial oven is an enormous investment. You will desperately want this oven to work properly and you need to make sure it does.
You are responsible for your restaurant business. But what if your commercial oven stops working on the night you need it the most? That's why you need to know how to maintain your commercial oven properly. Make sure your oven works properly and prevent complications using the following tips.
1. Be gentle with your commercial oven door.
As ovens gets older, they develop inefficiencies in cooking and heating. Meals might take longer to get heated than they did when the oven was new. Also, your costs might rise due to higher usage of electricity and lower efficiency. The commercial oven might lose valuable warmth in a specific spot. All these complications can be the result of a broken oven door seal. Fixing this issue will save you a tremendous amount of time and money. You can prevent such an issue by regularly checking this and by not putting too much force on the oven door. Opening it too forcefully or slamming it shut puts too much force on the oven door, and this will result in a worsening tightness.
This issue is extremely easy to check; just put a piece of paper through the opening. If you can slide it through without any resistance, your oven door needs to be fixed. If you can't slide the paper through, then you don't have to worry about this particular issue, for now.
2. Check your commercial oven thermostat.
Another thing to check regularly is your thermostat. Be sure that your thermostat is calibrated well. If it isn't, you could experience a multitude of cooking issues caused by temperatures being either too high or too low. Dishes might take too long to cook, or they might easily burn. That is one thing that you certainly do not want to happen on a busy evening.
You can check the thermostat by putting another thermostat that you know is well-calibrated inside the oven and comparing both temperatures. If there's a difference in temperature, you need to recalibrate your thermostat with the right temperature.
3. Clean your commercial oven regularly.
If you don't clean your commercial oven well and regularly, you'll find your customers complaining about the taste. Remainders of old food can get mixed with the food you're cooking. You might even hear complaints about the smoke from the oven tainting the flavor of the meal.
If you accidentally spill food in your oven, clean it as soon as possible; spills get cooked into the oven's interior if you don't clean it right away. You should clean your oven's interior at least once a day regardless of food splashes and spills. Gently clean your oven every day to prevent complaints, and clean it thoroughly at least once a month.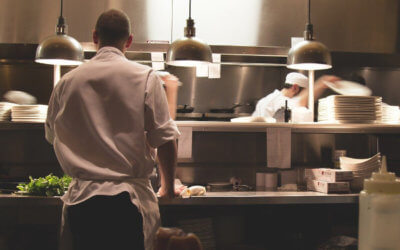 Tipton Equipment Restaurant Supply has a selection of kitchen equipment in Little Rock that will help enhance the menu of any restaurant, deli, or supermarket. Our span of kitchen equipment will help you keep up with growing consumer demand for fresh, high-quality...
read more