Don't Buy a Commercial Refrigerator Before Considering These 4 Things
July 8, 2017
A commercial refrigerator is an equipment staple of every restaurant. There are several things to consider when acquiring a commercial refrigerator for your kitchen.
When searching for the correct type of unit, here are four things to consider to help you choose the best unit for your restaurant.
1. Price and Quality of a commercial refrigerator 
Choosing a trusted commercial refrigerator brand helps ensure a guaranteed level of quality. It's essential to choose a brand that gives you a balance between quality and value.
A few brands concentrate on delivering the highest quality units that come with similarly high price tags. Other brands feature good quality for a more affordable price. Each manufacturer has its pros and cons, so be sure to know your requirements and budget.
2. Warranty of a commercial refrigerator
All machines need regular maintenance, and even the most expensive and top of the range refrigerators will require maintenance and sometimes full replacement. If that time arrives earlier than expected, a good warranty can save you a lot of money. The commercial refrigeration sector probably has the broadest guarantees accessible in the restaurant equipment industry, with a few brands offering 3 year warranties for parts and repairs. Understanding what each brand offers will help you reduce the risk involved in buying a refrigerator; you don't want to be stuck with the cost of repairing or replacing a faulty unit.
3. Size of a commercial refrigerator
Commercial refrigeration units can differ widely in size, so determine how much space you will need in your refrigerator. Remember that upkeep can be one of the more difficult issues with larger sized units, so take your time to research the unit before buying.
More room for food storage comes extra costs. For example, the cost of energy consumption can vary greatly depending on the size of the unit and the power of the motor, so it is important that you estimate the size you'll need carefully. A unit that is too large for the purpose will result in wasted space and unnecessary energy costs, while a unit that is too small will cause considerable inconvenience in your restaurant.
4. Condenser Type
The last thing you need to consider when purchasing a commercial refrigeration unit for your kitchen is the condenser. This is the most vital component of the refrigerator, as it is what keeps the unit cool. It exists with the configurations of top-mount and bottom-mount, and both of them have their pros and cons.
For easier cleaning and maintenance and better accessibility to your food supplies, you may opt for the bottom mount variant. However, the top mount has the advantage that they don't trap as much dust or expel hot air when the cabinet door is opened.
The best thing to do when considering buying a commercial refrigeration unit is to undertake plenty of research on the models you are interested in, know your requirements and to make sure a unit hits the bill on every one of them before making your decision.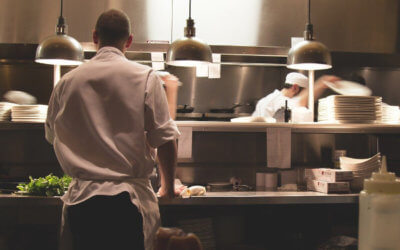 Tipton Equipment Restaurant Supply has a selection of kitchen equipment in Little Rock that will help enhance the menu of any restaurant, deli, or supermarket. Our span of kitchen equipment will help you keep up with growing consumer demand for fresh, high-quality...
read more