How to Identify the Best Food Processor for Your Needs
March 20, 2018
Highly versatile and extremely efficient, food processors are designed to take away the hard work from repetitive kitchen activities.
This type of cooking equipment can quickly become an invaluable tool in your kitchen. From chopping, to shredding, grinding, mincing, slicing, mixing and mashing, there's much that can be done with a good food processor.
The ease with which a quality food processor handles the many prep jobs required for a great cooking experience makes it an important cooking equipment choice. Coming with a wide array of styles, functionalities, and attachments, it is pertinent that you carefully select the cooking equipment that is most suitable for your needs. Let's help you narrow down your choices.
Power
While there is always the option of a non-electric food processor, this is a type of kitchen equipment that packs the most punch when you plug it in. Even then, each electric food processor is different in its capabilities. To handle tough tasks, look for a higher number of watts, which indicates how much power the motor uses.
Capacity
The larger the size of the bowl, the more food you'd be able to process at a time. Food processors are a type of kitchen equipment that varies in size, everywhere from 3 to 20 cups. A nine-cup bowl is a common size for a commercial kitchen, but it's important to consider the number of people you will be cooking for when choosing a size.
Important Features
There are many important features you want to look out for when selecting the right version of this kitchen equipment for you. One is the "feeding tube." Larger feed tubes will allow you add larger food items when working with this kitchen equipment. You also want to look out for safety features that keep usage and performance in check in order to prevent accidents.
Models with smooth touch pad controls are easier to clean than those with raised buttons. For those who plan to chop food, this kitchen equipment would best serve you when it is equipped with a "pulse" button that releases small bursts of power.
Accessories
Accessories and attachments can add to the versatility of your food processing kitchen equipment. Some food processors are fitted with multiple, different-sized bowls and multiple blade types. Likewise, other versions of this kitchen equipment might come fitted with wire beaters for baking, jug blender attachments for smoothies, and disks that grate foods to various thicknesses. Your choice of accessories should depend on what you'd actually use this kitchen equipment for.
Kitchen Space
You do not want to buy this kitchen equipment and have it take up all of the storage space in your kitchen. Those that come with a large assortment of accessories can be especially guilty of this. If you think your ideal food processor might consume a lot of space, be sure to arrange for enough storage space to fit it comfortably.
Of course, food processor brands are very likely to affect performance and pricing, but brand is far from the only consideration. Armed with a clear idea of what you need in a food processor, you'll be prepared to choose one that perfectly fits your needs.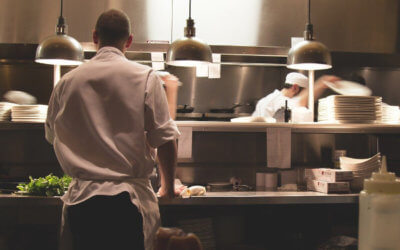 Tipton Equipment Restaurant Supply has a selection of kitchen equipment in Little Rock that will help enhance the menu of any restaurant, deli, or supermarket. Our span of kitchen equipment will help you keep up with growing consumer demand for fresh, high-quality...
read more