Common Mistakes Made in the Kitchen
November 13, 2017
We love watching the different food and cooking equipment on the Food Network.
Everything looks delicious, and the chefs are cooking and talking at the same time, making it seem effortless. A close up of the moist, savory meal pans across the screen. That show sparked some motivation in you, and now it's your turn to attempt that same meal. Fast forward 5 minutes and there's a burning smell while your smoke alarm is going off. How is it possible to burn water? If you're needing some help on the culinary side, we have you covered. Here are some common mistakes home cooks make, and the cooking equipment that could fix it.
Don't Overcrowd the Pan!
We can get so frustrated when our five steaks can be seared at once on the same pan. That's probably because the pan is the size of a small frisbee. The cooking equipment is too crowded, and it's not producing the results you wanted. This common mistake happens as you try to rush the cooking process. The solution is both to invest in a bigger pan and cook less at a time. If you are worried about your food getting cold, wrap it in foil to keep it warm, and let it rest.
Preparation is Key
You're heating up oil in a pan ready to cook your chicken. You take it directly out the freezer, but you forgot to thaw it out. No worries, you place it on the pan anyways as an orchestra of pops and sizzles play in your kitchen. Now is the time where you are to chop the peppers. Except you don't actually have the cooking equipment like a cutting board to do that.  And this is where we wake up from a kitchen nightmare. Preparing your meals ahead of time before you cook them can save you time, trouble, and temptations to just give up and eat out. Thaw your proteins out at least an hour before hand, and chop your vegetables up before you start cooking. Another good idea is to lay out the spices you will need as well.
Taste as you Cook
You aren't tasting your meal while you're cooking your meal. Doing so will let you know how to adjust the flavors and spices that need to be added to your dish. It is better to know that your meal is (hopefully not) flavorless while you are cooking than after it is served. A useful cooking equipment is a spice rack. This way you can see all the spices that you have, and an easy way to find them.
The Kitchen isn't the Only Thing that's Hot
Contrary to popular belief, stoves have other settings beside on and off. You need to be able to control the heat. Overly hot temperatures can sear and burn, while low temperatures can result in undercooked food. Until you're experience to recognize the perfect temperature, using a meat thermometer will help you know if it is ready to be served, which makes this a staple cooking equipment.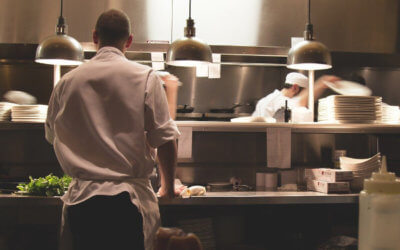 Tipton Equipment Restaurant Supply has a selection of kitchen equipment in Little Rock that will help enhance the menu of any restaurant, deli, or supermarket. Our span of kitchen equipment will help you keep up with growing consumer demand for fresh, high-quality...
read more