Cooking Equipment Spotlight: Choosing the Right Fryer
July 8, 2018
Choosing the right fryer may seem straightforward. After all, you just need something to hold oil and keep it hot so you can cook some things, right?


Not quite.

You have a lot of choices, which helps you choose the cooking equipment that's perfect for your restaurant. When you have the right fryer, it saves you both time and money!
Here are some things to consider as you choose the right fryer for your restaurant.
What Do You Want to Fry?
The food you're cooking has a lot to do with what fryer is best for you. Some fryers are better for foods with a lot of sediment – that is, breaded food – and others are better for low-sediment or wet-battered food.
Once you know what you're cooking, you can look for either a tube-type fryer, an electric burner unit, or an open frypot, whichever is perfect for your needs.
If you cook specific specialty food, such as funnel cakes or corn dogs, you'll need a fryer for that purpose. This can be an important factor in some restaurants and many food trucks.
Consider the Location of Your Cooking Equipment
If you're not cooking a lot of fried food, you may be able to use a countertop fryer. There are limits to how much this type of fryer can cook, so it's best for restaurants with a smaller need for fried food on their menus.
If fried food is a bigger part of your menu, you'll want to look at how to fit a floor fryer in your kitchen. Arranging your cooking equipment so that a floor fryer is easy to access and clean can be a challenge.
Regardless of what size and location you choose, you have to make sure you have access to the power you need. Which leads us to the next point.
Gas or Electric?
There are a lot of cooking equipment choices that will boil down to the "gas vs. electric" question. If you have a food truck, gas may be more convenient, and if your kitchen doesn't have gas hookups then your decision is made.
If, however, you have access to either option, you'll want to choose wisely. Electric units are cheaper to run, cycle quickly, and maintain consistent temperatures well. They also have a lot of preset options that may be very helpful.
Gas fryers can heat more oil efficiently than their electric counterparts. The controls are often intuitive and easy to use.
Speaking with your chef and cooks can help you make this important decision.
What Features Do You Need?
There are a variety of features that can also help you make the decision regarding this important cooking equipment. Here are some features you might consider:
A ventless fryer can be perfect if you don't have space under your existing hood

Filtration

can double the life of your cooking oil

Automated top-off features can save your cooks time and energy

Split-pots can help you cook various food without flavor transfer
In addition to these features, you can look for energy-efficient models, specific accessories, and much more.
Get the Fryer You Need Today
Sometimes having a professional to help you talk through your options can help. We're very familiar with a wide variety of food operations, and we love matching you with the perfect cooking equipment.
Take a look at our models and contact us for a specific quote today!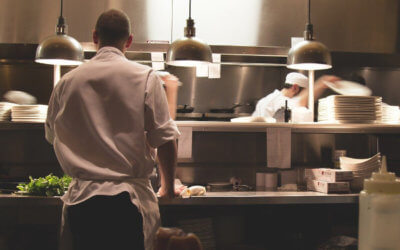 Tipton Equipment Restaurant Supply has a selection of kitchen equipment in Little Rock that will help enhance the menu of any restaurant, deli, or supermarket. Our span of kitchen equipment will help you keep up with growing consumer demand for fresh, high-quality...
read more