Can You Handle These 5 Types of Difficult Restaurant Customers?
August 15, 2017
No matter how much you love it, running a restaurant certainly has its challenges.
It is time-consuming, hectic, labor-intensive and competitive. And to cap it all, there are the difficult restaurant customers you often have to deal with. It's impossible to please everyone, and there will always be customers that take some extra effort to handle. Here are 5 types of the most difficult restaurant customers, and some suggestions for how to manage them
1. The Complainer
The difficult restaurant customers that complain about everything: the lighting, the seating, the food… It's probably just in their nature to complain, and it may have nothing at all to do with the ambiance or the food at your restaurant.
How to deal with difficult restaurant customers that complain:
It may be tempting to serve them promptly, so that they get out of your restaurant as quickly as possible. However, it is better to go over and listen to what they have to say. A lot of complaining customers just want to feel heard. The next step is crucial: show empathy in acknowledging their point of view. Often, it is a good idea to apologize, even if you're not at fault. Then, offer a remedy that will make them feel like they've won the battle.
2. The Loud Customer
Unlike the complainer, this customer is having a great time. They talk loudly and laugh hysterically, disturbing everyone else.
How to deal with a loud customer
Dealing with difficult restaurant customers that are loud can be tricky, because even if you politely ask them to tone it down, there's always the risk that they will be offended. However, it has to be done for the benefit of all the other customers around them. So ask them as politely as you can. You can also relocate them to a more secluded spot if space is available.
3. The Impatient Customer
These are the difficult restaurant customers that are in such a rush that they don't want to wait to be seated or served.
How to deal with the impatient customer:
Make sure that your staff is very clear about timelines with this customer. If it will take 10 minutes to seat them, tell them this. If you're not sure whether it will be 5 or 10 minutes, tell them the longer amount of time so they don't become even more frustrated after 5 minutes has passed and they're still waiting. Try to make it clear that it won't be possible to be in and out without waiting.
4. The Late Customer
This is the customer that turns up 5 minutes to closing, and expects to be able to get anything on the menu.
How to deal with difficult restaurant customers that are late:
You could simply tell them you're closing and the kitchen is out of food. However, if the food is still available, you could seat them, but let them know that since you're about to close, the offerings available from the kitchen are limited, and let them know what is still available. By being clear from the start, you can avoid disappointing this customer.
5. The Unruly Customer
This customer is not just loud. They are belligerent and disruptive, which can be uncomfortable and annoying for the other diners in the restaurant. An unruly customer is definitely not good for business.
How to deal with unruly difficult restaurant customers:
If you want to get an unruly customer under control, you have to be calm and reasonable when dealing with them, and not be intimidated. However, if they don't cooperate or they become confrontational, you may have no alternative but to ask them to leave.
Without customers, there would be no restaurant, so you want to make certain that you provide excellent customer service and handle those difficult restaurant customers with care and professionalism.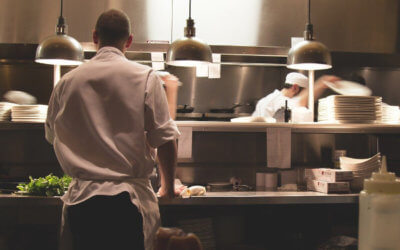 Tipton Equipment Restaurant Supply has a selection of kitchen equipment in Little Rock that will help enhance the menu of any restaurant, deli, or supermarket. Our span of kitchen equipment will help you keep up with growing consumer demand for fresh, high-quality...
read more