5 Ways to Get the Most out of Your Dishwasher
July 8, 2017
Dishwashers are an incredibly helpful timesaver, and in the fast-paced restaurant industry, staff and managers are desperate for even a small amount of extra time. Although simply putting dishes into a machine seems simple, if your dishwasher is not well-maintained and breaks down unexpectedly, you will be stuck washing dishes by hand until you get your dishwasher fixed.
Gladly, dishwashers are easy to maintain. The easiest and most effective way to ensure your machine continues to do its job smoothly is to do a few simple maintenance steps with every load. Pay attention to these 5 tips that will help you keep your dishwasher at top performance.
1. Scrape and rinse your dishes first. ​While many dishwasher manufacturers say you don't need to fully rinse your dishes before putting them into a machine, too many food scraps can clog the pump assembly, drain lines or spray arms, and this can result in a build-up of bacteria.
It can also stop the dishwasher from cleaning your dishes properly. The more food residue you remove from your dishes before putting them in the dishwasher, the longer you will put off any unneeded repairs.
2. Run the hot water. ​Before starting your dishwasher, run some hot water. Doing this ensures your dishwasher will use hot water for its first cycle. This is especially important in the winter, as it takes more time for water to get hot.
3. Don't use too much detergent.​ It's a common mistake to think that the detergent cup in your dishwasher should always be completely full. Most detergents are concentrated enough that you only need to fill the cup halfway or even one-third full. Overusing detergent can not only leave an ugly film of residue, but can also etch your glasses.
4. Clean your dishwasher with vinegar.​ Place a container filled with a cup of white vinegar on the top rack of your dishwasher, keeping the rest of the machine empty. Run the machine through its hot water cycle. Once the cycle is done, you will notice that it has removed the grease, grime and musty odors from the machine.
5. Choose the right dishwasher:​ Dishwashers are a wonderful asset only when you buy the right one. You will likely have this dishwasher for a while, so choose wisely. Here are a few things to keep in mind in order to choose the best dishwasher for your restaurant.
Size matters.​ How much space is available in your kitchen? Will you have to move other appliances to make room for your new dishwasher? Will there be room for other appliances you plan to purchase in the future?
Save energy.​ Choose an energy-efficient model to reduce your restaurant's energy bill and your ecological footprint.
Consider the features​. Modern dishwashers have many different wash programs, and some are specialized for a certain type of dish ware. Ensure the model you choose will be up to the demands of your particular restaurant.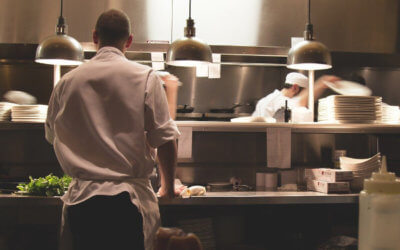 Tipton Equipment Restaurant Supply has a selection of kitchen equipment in Little Rock that will help enhance the menu of any restaurant, deli, or supermarket. Our span of kitchen equipment will help you keep up with growing consumer demand for fresh, high-quality...
read more