Drive Traffic to Your Restaurant From Instagram
February 21,2019
You have a lot of restaurant equipment that you need to make your location run smoothly. You might think about your point-of-sale system, refrigeration units, cooking equipment, and more.
But what about Instagram?
That's right, a social media platform can be one of the most important pieces of restaurant equipment you have access to. It can help you drive traffic from the internet into the seats of your restaurant.
Read on to learn more!
Show Gorgeous Pictures of Your Food
The first step on any social media platform is to gain positive attention. When you're a restaurant on Instagram, it's easy – just post gorgeous food pictures!
Of course, you need a way to link these back to your restaurant. Use hashtags to capture local followers and those who are interested in your particular cuisine.
With the right pictures and hashtags, you'll create an instantly recognizable brand – pun intended!
Link in Bio!
Have you noticed that almost every Instagram post includes the phrase, "Link in Bio?"
That's because that link is the only clickable link in your entire profile. So think carefully about how to use it. It doesn't have to go to your homepage. It could link to your menu, a promotion, or even your Google Business page.
Use a trackable link so you can keep tabs on how popular your link on Instagram is, and test different calls to action.
Let Your Fans Do the Sharing
One of the things that hasn't changed over the years when it comes to marketing is how much people trust recommendations – even online. 84% of people trust online reviews just as much as a personal recommendation.
How do you get fans to share? Many times it's just as simple as asking them to!
People often take pictures of your food anyway – take advantage of it by encouraging them to mention your restaurant, use specific hashtags, and more.
You can even run contests based on Instagram posts. It will get your restaurant attention beyond your own network – you'll be leveraging your guests' networks as well.
When you realize you can use not only your followers but your guests', you'll see why Instagram is a vital part of your restaurant equipment.
Bring in the Customers
You've got attention, you've got positive recommendations from your guests, and you may even have a link to your current specials.
Those items alone will do a lot to turn Instagram users into restaurant customers. But you can take one more step – you can specifically post invitations to come into your location.
Whether it's a seasonal special, a happy hour, or a coupon, you can give your followers an extra incentive to come in. Incentives work best if there's a sense of urgency, so think about how you can create limits. Maybe only the first 100 guests on a Wednesday get a special deal, or the coupon expires in three days.
Turning attention into customers is what makes Instagram one of the most important pieces of restaurant equipment you have!
What Other Restaurant Equipment Do You Need?
While Instagram and social media are a vital way to bring in business, there may be other nagging needs in your restaurant. Is your commercial stove on its last legs? Are you concerned that your freezer isn't holding temperature?
If you have these sorts of concerns, we have great news for your Little Rock restaurant. We have a long history of helping owners like you get the restaurant equipment you need. Contact us to see how we can help you today!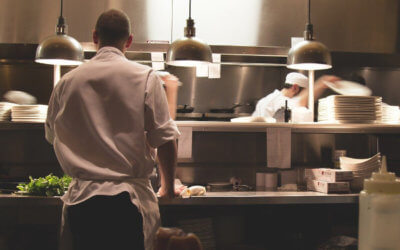 Tipton Equipment Restaurant Supply has a selection of kitchen equipment in Little Rock that will help enhance the menu of any restaurant, deli, or supermarket. Our span of kitchen equipment will help you keep up with growing consumer demand for fresh, high-quality...
read more