How to Run an Energy-Efficient Restaurant
June 9, 2017
You probably don't need to be reminded of the high cost of electricity in running a restaurant compared to an energy-efficient restaurant.
Right now, many establishments, including restaurants, are going green and adopting eco-friendly strategies to conserve energy. Going green won't just lower the cost of your restaurant's electricity bill. It will also boost your brand by showing customers that you're being a responsible member of your local and global community. To get started on the path to an energy-efficient restaurant, check out our tips below.
Know How Much Energy You're Using
You can only ascertain this by contacting your electricity company. They will provide a breakdown of what your electricity consumption looks like and the cost of what you are using. With that in mind, you can set goals in terms of reducing your usage and aiming towards an energy-efficient restaurant.
Use Only Energy Star Equipment
You can't do without ovens, grills, refrigerators, and many other kitchen essentials. What you can do without is the guzzling of electricity by these appliances. Now is the time to shift to energy-efficient restaurant equipment that use a fraction of the energy that older models use.
Replacing equipment can be expensive, so you may want to start by first replacing your oldest equipment and making a plan to phase out the rest of your energy-intensive appliances over time. With the savings on your utility bill, you will save money over the long run.
Cut Down on Heat Usage
Heat is absolutely necessary for an energy-efficient restaurant, but its usage can be reduced to save costs if you have the willingness to do so. One simple way is to optimize your water temperature so that it's not any hotter than it needs to be. Even for dishwashing, ensure you are not going far above the 140 degrees Fahrenheit stipulated by NRA.
 Shut Down Idle Equipment
You may not believe this, but just like every other restaurant, you are probably wasting hundreds of dollars on idle equipment. Instruct your staff to turn off equipment when it's not being used. You can a go a step further by using timers for outdoor lighting. Boom, now you're one step closer for an energy-efficient restaurant. 
Maintain and Service Equipment Regularly
You're overworking your restaurant equipment if you're not servicing and cleaning it regularly. Any worn out parts of your dishwasher, toasters, sandwich makers, ice machines and refrigerators should be replaced for a more more energy-efficient restaurant. 
Use Only Energy-Efficient Restaurant Lighting
Energy-efficient restaurant light bulbs are easy to install and they save you money on your electric bill. For the most energy savings, use energy efficient light bulbs everywhere – including the dining area, the kitchen, the bathrooms and outdoor lighting.
Adjust Your Kitchen Layout
If your oven is near your ice machine, both appliances will require more energy to maintain their temperatures. There must be a separation between heating and cooling systems. Keep similar systems together and away from others.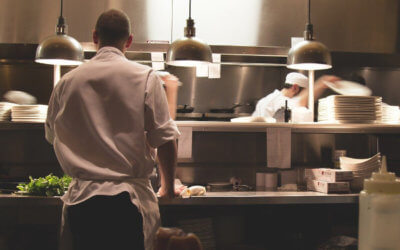 Tipton Equipment Restaurant Supply has a selection of kitchen equipment in Little Rock that will help enhance the menu of any restaurant, deli, or supermarket. Our span of kitchen equipment will help you keep up with growing consumer demand for fresh, high-quality...
read more