Equipment Buying Tips for Restaurant Owners
June 1, 2017
If you own a restaurant or you're starting a new one, you will need the right equipment.
It is important to choose quality equipment that will not only get the job done well but also cost you less in the long run. However, it can be hard to know where to start. Here are some factors you should consider when making your next purchase.
     Check for the NSF logo
Before purchasing any restaurant equipment, check for the blue NSF logo. This logo verifies that the restaurant equipment you are purchasing is suitable for use inside your restaurant. Products with this logo have been thoroughly inspected to ensure food safety. Buying certified equipment is an important step towards ensuring your food is safe for your valued customers.
     Buy only what you need
Many restaurant owners spend money on products they don't really need. Evaluate the need for your equipment, and talk to your staff to check if they see any potential problems in using it. Don't blow your budget on products that you don't need or your employees won't use. 
     Understand the warranty
The equipment you purchase will most likely come with some kind of warranty. However, it is your responsibility to understand what the warranty covers. A good warranty can save you a considerable amount of money if the equipment breaks down.
Ask about product warranties before you buy them. If there is an option to purchase an extended warranty, it is worth considering, especially for big-ticket items. This can prevent financial problems down the road in the case of equipment malfunction.
     Consider your utility hookups
Before you purchase equipment, don't forget to check that you have the necessary utility outlets. This can include water, gas and electrical outlets. Know the electrical circuits in your kitchen and the electrical load they can handle. Ensure the equipment you purchase will not break the circuits. The last thing you need is a power outage in your kitchen!
     Calculate long-term expenses
Last but not least, you should evaluate the long-term expenses associated with the restaurant equipment you purchase. Consider the cost of the power it will take to run the equipment. A more energy-efficient machine is often less expensive in the long run, even if you have to pay a bit extra up front.
Another thing to think about is how your expenses will vary through time. During the summer months, your coolers and ice machines will need to work harder in order to stay cool. The quality of a piece of equipment also affects expenses down the road. A lower quality item will break down earlier, causing repair and replacement costs.
Of course, your budget also factors into the equation. If you don't have much money right now but anticipate getting more business in the future, it might be better to save money now and pay more later, just so that you stay within your current budget. Analyze the costs and your financial situation to make the best choice for your restaurant.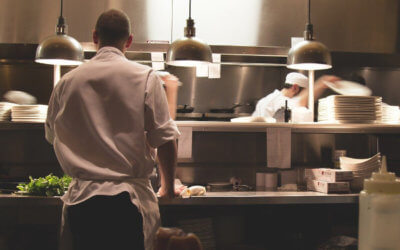 Tipton Equipment Restaurant Supply has a selection of kitchen equipment in Little Rock that will help enhance the menu of any restaurant, deli, or supermarket. Our span of kitchen equipment will help you keep up with growing consumer demand for fresh, high-quality...
read more