Equipment for Your Restaurant: Choosing a Restaurant Concept
September 11, 2018
Some people who start a restaurant know exactly what they want.
They either buy an existing restaurant with a concept, or they create the menu based on their family traditions or ethnic flair.
However, not everyone who wants to start a restaurant knows exactly what they want to focus on. Maybe they have a variety of interests, or maybe they've had a restaurant with a specific concept and it's time for a change.
As you look at equipment for your restaurant – new or remodel – it's vital to choose a concept that works well in your market. Here are some tips!
Formal vs. Casual
Choosing between a formal and casual concept is the first step. A formal restaurant will command a premium price, but requires better chefs and an excellent menu.
Casual restaurants are very popular, but there's a lot of competition in that space. You'll need to stand out in some way – either with a unique food concept, through pure quality, or by having a unique location.
Once you make this key decision, you'll be much better prepared to choose equipment for your restaurant.
Choose a Service Niche
Among both formal and casual restaurants, there are a variety of niche concepts that can help you refine your restaurant ideas and focus your menu.
Some ideas to consider include:
Fast casual

, which is in between a fast-food restaurant and a sit-down location with waitstaff. Examples include Chipotle and Panera.

Family style, where families feel comfortable bringing kids and are served by waitstaff. Examples include Cheddars and Ruby Tuesday's.

Café or Bistro, where customers order at a counter and sit and enjoy their meals at small tables or outdoor seating.  Simple meals are key.

Food truck

, where you have a mobile food service that serve fairs, festivals, and city areas.

Buffets, whether served open style or cafeteria style, can be a great way to offer big value to patrons.

Fine dining, where dress is formal and you'll serve high-quality food on tables with white tablecloths. Each restaurant is unique, even if one owner runs them all.
Within each niche, you can have a variety of food concepts, which we'll discuss next. Your food focus will have a lot to do with what you need as far as equipment for your restaurant.
Selecting Your Food Focus
The final step to choosing your restaurant concept is to choose a food focus. Just because you have family style dining doesn't mean you have to serve Americana food. You can do barbecue or even Asian cuisine.
As you think about what type of food you want to serve, ask yourself these questions:
Do you have a love for a specific type of cuisine?

Do you have a unique ethnic background?

Is there a type of food underserved in your niche or local area?

Do you have a chef with expertise in a specific area?
Once you choose your food focus, along with the other elements of your restaurant concept, you'll have a great idea what you need in terms of equipment for your restaurant. You can move into décor and menu design with the decisions you've made so far.
Get the Right Equipment For Your Restaurant
Finding the right equipment for your restaurant isn't always easy, especially when you're trying to balance your dreams with your budget. Fortunately, you don't have to do it alone.
Tipton Equipment has helped restaurant owners in the Little Rock area for years, and we'd love to be by your side as well. Let us help you find the cooking equipment, smallwares, and more that you need to fill out your restaurant concept!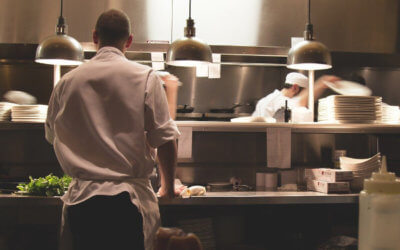 Tipton Equipment Restaurant Supply has a selection of kitchen equipment in Little Rock that will help enhance the menu of any restaurant, deli, or supermarket. Our span of kitchen equipment will help you keep up with growing consumer demand for fresh, high-quality...
read more