The Essential Kitchen Equipment for Any Commercial Kitchen
June 20, 2019
The essential kitchen equipment for any commercial kitchen is relatively easy to accommodate. 
Restaurants can make things possible for their patrons, with the help of a good set of restaurant kitchen equipment. Kitchen equipment is represented by the stove, freezer, refrigerator, oven, pressure cooker, rice cooker, dishwashers, and so many more. Kitchen equipment provides convenience to the restaurant kitchen crew and helps speed up the cooking process for the waiting clients. A commercial kitchen without this equipment is not efficient and would only leave their patrons starving for a very long time. 
Know Thyself 
Does a hamburger house need a sushi table? What about a salad bar? Your menu is the first place to look at when planning your kitchen equipment. Take pen to paper and virtually walk through every item on your list, from cream sauces to fries to broiled fish. What pans will you need to sauté, and what else will you be using the stovetop for at the same time?
Work with your chefs to create a mock run-through of a high-volume night that utilizes every item on your menu – at the same time. While this scenario might not happen, your kitchen needs to be prepared when it does – or you can be sure your high-volume nights won't happen again.
Getting Prepared 
Every kitchen needs kitchen equipment, refrigeration equipment, food preparation equipment, and specific equipment based on the business type. The essential pieces of every kitchen must begin with local health codes. Know your local health codes before you set foot in a retail store, and you won't waste time and money exchanging equipment with pieces that are not up to code. Here are ideas of a few pieces most restaurants need to get started. 
Kitchen Equipment:
Oven & Ranges
Fryers
Convection Ovens
Microwave Ovens
Commercial Refrigeration:
Reach-In Coolers
Reach-In Freezers
Food Prep Tables
Food Preparation:
Sinks & Faucets
Shelving
Transportation Racks & Carts
Ice Machines & Accessories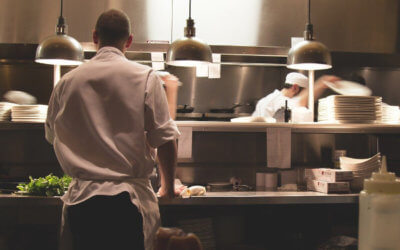 Tipton Equipment Restaurant Supply has a selection of kitchen equipment in Little Rock that will help enhance the menu of any restaurant, deli, or supermarket. Our span of kitchen equipment will help you keep up with growing consumer demand for fresh, high-quality...
read more