Finding Foodservice Equipment That's Right for You
June 20, 2019
Finding foodservice equipment that's right for you doesn't have to be a hassle when you choose Tipton. 
Choosing the best foodservice equipment is an essential consideration in the restaurant business, involving items ranging from ovens and steamers to milkshake machines. There are many things you should consider when choosing foodservice equipment, such as the needs of your restaurant, the functionality of the material, customer service and technical support provided by the company, and reviews from other users of foodservice equipment.  
Service
 What level of service do you need from your foodservice equipment suppliers? Some large chains have in-house facilities teams capable of installing and servicing equipment. They require a low level of service from providers and expect little more than on-time delivery. Other operators need a high level of service, from vetting the equipment selection to installing and starting it up onsite.
Consider 
As with all other business purchases, the price of the foodservice equipment is an important consideration. It is vital to consider the cost and quality of the foodservice equipment that you are considering compared with similar machines from other companies. Determining whether your purchase should give you an acceptable return on investment also is essential to figure out. If your restaurant is likely not to sell many deep-fried products, then an overly expensive deep fryer would not be advisable. 
Flexible Deals
Large chains often develop an infrastructure to outfit new stores or replace old equipment. And many of them buy directly from manufacturers since the foodservice equipment they specify is proprietary, or it's the same equipment package in every unit. But they, too, adapt their internal systems to accommodate each project and often rely on local dealers to get the job done. For large chains, dealers will create specialized installation teams just for that chain.
Value 
As with anything, the lowest-cost channel of distribution is not always the best value.
Do you always need that level of service? In the case of a swapped-out replacement piece of foodservice equipment, probably not, though even there you need to take into consideration factors such as what it's going to cost to remove the old piece of equipment, and who's going to haul it away.
Knowledgeable design consultants, dealers and their sales reps, and equipment contractors add value even in cases of equipment replacement as opposed to new store build-out or complete renovations.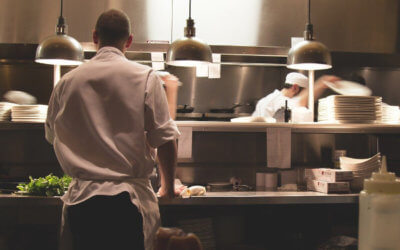 Tipton Equipment Restaurant Supply has a selection of kitchen equipment in Little Rock that will help enhance the menu of any restaurant, deli, or supermarket. Our span of kitchen equipment will help you keep up with growing consumer demand for fresh, high-quality...
read more