Create a Memorable Dining Experience with the Right Flatware
June 9, 2017
According to Will Rogers, "you will never get a second chance to make a first impression."
In a restaurant, flatware is a small but essential part of making a great impression. Flatware is a particularly important design element because customers won't just look it; they will actually use it for arguably the most important thing they can do at your restaurant: eating. That gives your customers a lot of time to form an impression of the flatware. You can bet it will play a significant role in the way your restaurant is received.
From basic to elegant, the type of flatware you provide your guests says a lot about your restaurant. It's important to choose the right flatware based on the kind of establishment your restaurant is. This way, you will create the best possible dining experience for your guests and give them a good, lasting impression of your restaurant. In choosing your next set of flatware, there are two important things to take into consideration.
Flatware Style
The style of flatware you choose should mainly be based on the tastes of your guests. Think about the style of your restaurant and the types of people who frequent it. Is your restaurant a high-class establishment warranting classic or modern flatware, or do your customers prefer a more simple style? Decide which style of flatware is right for your restaurant, depending on the kind of restaurant you run.
Put yourself in your customers' shoes when they pick up the flatware for the first time. Does your flatware match your tableware? Does it match the style you are looking to create? Is it too fancy or too dull for your particular restaurant?
Type of Material
The type of stainless steel you choose for your flatware is important because it is a big factor in the flatware's appearance.
However, the mix of metals in stainless steel do improve its durability and resistance to rust.  In choosing flatware, the chromium and nickel are most important metals to pay attention to.
Chromium is a tough, stain-resistant metal, while nickel is rust-resistant and gives the flatware more shine. There are several types of stainless steel used for flatware: 18/10, 18/8 and 18/0. The first number indicates the percentage of chromium in the steel, while the second number represents the amount of nickel.
All three types of stainless steel can easily last a lifetime, so your choice will again depend on the appearance that will best complement your restaurant. For the highest shine, choose 18/10 flatware, which has the largest proportion of shiny nickel. For a matte appearance, 18/0 is the type to go for.
Take some time to reflect on the kind of mood you want to set and the impression you want to make on your customers. Every detail is important. By carefully choosing the right style and material for your flatware, you will have perfected one more element of an amazing dining experience.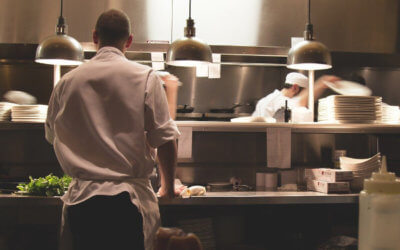 Tipton Equipment Restaurant Supply has a selection of kitchen equipment in Little Rock that will help enhance the menu of any restaurant, deli, or supermarket. Our span of kitchen equipment will help you keep up with growing consumer demand for fresh, high-quality...
read more