Food and the Oscars
March 18, 2019
Hollywood's biggest night was February 24

th

, 2019, and was it ever a show. There were stars, glitz, glamour, and amazing outfits everywhere.
There were also cameras catching every moment, from the red carpet to the after-parties. What happened at the show and after parties that featured our favorite topic – food?
Quite a bit! Here are some highlights.
A Dumpling Won an Oscar
"And the winner for Best Animated Short Film is… Bao!"
Domee Shi's ode to mothers and Asian food came away with a gold statue on the biggest stage. This short story features an empty-nester who makes dumplings – and one springs to life! She adopts it and takes it on a variety of adventures.
Shi even brought her mother to the commercial kitchen in Pixar studios to show the animators how to properly make dumplings.
What a sweet way to highlight the food of your childhood!
It's a Long Show – Everyone Needs Snacks!
The stars are in their seats for over three hours as the show moves through its various categories. That's a long time to go without anything to eat – and several stars made secret alternate arrangements.
Jennifer Lopez, who turned heads everywhere with her stunning gown, also presented one of the awards. Her time backstage wasn't fruitless either – she stashed some cheese in her purse so she'd have something to snack on during the ceremony.
The star of Crazy Rich Asians, Henry Golding, took advantage of his costar's pockets to stash his noshes. He asked Gemma Chan to put a pack of snacks in hiding for him.
It wasn't just the food folks needed, either – sometimes you need a little drink for your nerves as well. Awkwafina, also from Crazy Rich Asians, carried a clutch that was actually a flask. She had some tequila in there, ready for whenever she needed it.
The Viewing Parties and Afterparties
The chefs who are selected to whip up viewing party or afterparty dinners and desserts in their commercial kitchens have one of the most honored – and stressful – roles on Oscar night. If you do it right, your commercial kitchen gains fame and may be asked to do a lot of other events. If you don't, well… infamy.
NoMad Los Angeles was excited to provide dinner for the prestigious Vanity Fair Oscar party. They offered a fancy chicken burger, sea bass, and fried chicken along with vegetables.
Wayne Elias and Crumble Catering provided food for Elton John's viewing party in Los Angeles. His commercial kitchen created a five-course dinner for 1,000 guests, including stars such as Diana Ross and Heidi Klum. Elias said he begins designing the menu for this gala about four months in advance.
There's nothing like the stars of the red carpet to make you put your best foot forward!
Is Your Commercial Kitchen Ready for a Party?
You may not be hosting an Oscar afterparty, but you certainly have special events throughout the year. We want to help your commercial kitchen be ready for any occasion.
From smallwares to cooking equipment and more, we have everything you need to serve your guests in style. Contact us today to find out how we can help serve your restaurant equipment needs!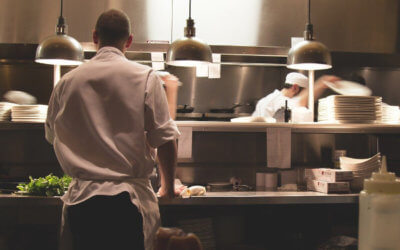 Tipton Equipment Restaurant Supply has a selection of kitchen equipment in Little Rock that will help enhance the menu of any restaurant, deli, or supermarket. Our span of kitchen equipment will help you keep up with growing consumer demand for fresh, high-quality...
read more