3 Food Service Equipment Tips to Stay Ahead of the Curve
July 22, 2019
We've all seen it before something isn't working exactly the way it used to, but it isn't affecting our job in a big way, so we continue, sometimes even adjusting how we use the piece of equipment to keep things moving. While it may seem like this is the most efficient way to get the job done in the short term, it could cause you major headaches in the future.
Motivation 
If you've invested in a piece of food service equipment that is new or lightly used and covered under warranty, you have extra motivation to stay on top of routine equipment maintenance. Equipment warranties often require detailed service records to be covered.
Staying On Top of Your Food Service Equipment 
If you've invested the money in purchasing a newer piece of food service equipment that's covered, it makes sense to spend the time in keeping its routine maintenance up to date. However, it doesn't end with completing the service you also need to keep detailed records and receipts of the service history so if a repair is required, you have the documentation to show that those repairs are required even though you've kept up with the routine maintenance on the piece of equipment.
Replacing 
Replacing parts is another critical practice of preventive maintenance that can help improve the performance and extend the life cycle of your food service equipment. For ice machines, most manufacturers recommend replacing the filter at least every six months. As such, keeping extra filters on site is a smart way to make your maintenance routine quicker and more comfortable. Ice scoops are another part you might want to keep on hand since they are frequently lost or stolen. 
Keep your food service equipment in tiptop shape all year round.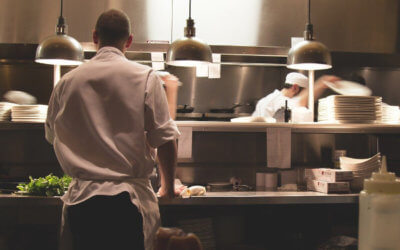 Tipton Equipment Restaurant Supply has a selection of kitchen equipment in Little Rock that will help enhance the menu of any restaurant, deli, or supermarket. Our span of kitchen equipment will help you keep up with growing consumer demand for fresh, high-quality...
read more