What Equipment Will I Need to run a Food Truck?
March 22, 2018
There's a lot of planning that goes into starting your own food truck business.
Before you hit the road with your delicious food offerings, you'll need to fill up your truck with all the right foodservice equipment.
Considering the lengthy list of possible items to be included in a food truck, deciding what foodservice equipment would best serve your needs can be a daunting task. Here, we consider some very important foodservice equipment you will need to begin your own food truck business.
Cooking Equipment
Every good chef knows that the journey from uncooked food to a culinary masterpiece usually involves a lot of tools and gadgets. While your choices will ultimately come down to your recipes, there are certain types of foodservice equipment that cannot be avoided when starting out.
Ranges: There are two important considerations to keep in mind when buying a range. First, you want to consider your power source. Then, you want to consider how many burners you'll need. A two-burner option is great for space management, but may be too small for some food truck owners' needs.
Grills and Griddles: An important consideration when purchasing this type of foodservice equipment is the number of people you intend on serving, and the size of your truck.
Fryers: While restaurants can keep a pot of hot oil on the stove for small frying jobs, a food truck cannot. Fryers are an important foodservice equipment for many food trucks. If you'll be doing plenty of frying, invest in a medium- to heavy-duty fryer.
Refrigeration: Many cities and states have health code regulations for refrigerators. Consideration must be given to those, as well as how much space you have – a worktop refrigerator is good when short on space. Specialized models of this foodservice equipment, such as a pizza prep refrigerators, should be considered when your needs are highly specific.
Smokers: Barbeque food truck owners in particular will value this type of foodservice equipment. Smokers can also add a delightful southern flavor to your meals.
Cleaning Equipment
As you wind up for the day, cleaning is a must. Your selected cleaning equipment and tools must be able to accommodate your needs. Of course, you'll need many basics, including dish soap, detergent, sanitizers, paper towels, trash bags and brooms, but there is one type of equipment that will be central to your cleaning.
Dishwashing Stations: A dishwashing station is an essential type of foodservice equipment for your mobile restaurant. Although you want to give serious consideration to space issues, it's a good idea to ensure that your dishwasher is big enough to accommodate your biggest cookware. It should also have walls high enough to prevent splash contamination.
Outfitting your mobile kitchen with the right foodservice equipment will take some planning, but when you find equipment that works perfectly in your small kitchen, you will be glad you took the time to do it.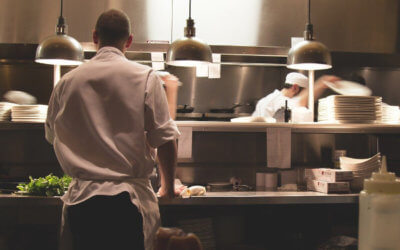 Tipton Equipment Restaurant Supply has a selection of kitchen equipment in Little Rock that will help enhance the menu of any restaurant, deli, or supermarket. Our span of kitchen equipment will help you keep up with growing consumer demand for fresh, high-quality...
read more