Unique Combinations of Sodas You Need to Try
December 10, 2017
Soda Fountain machines are exactly the convenience we need in our lives.
And quite frankly nothing tastes better than a nice tall fountain drink. A close second would be the same soda from a glass bottle. But why are fountain drinks so good? We believe it is because of the memories that involves these beverages that you may not have noticed. Could you imagine going on road trips or to your favorite restaurants without your favorite drinks? And do you remember as a child you would mix all the flavors together? Well nothing is stopping you from doing that now. The next time you're at a foodservice equipment like a soda fountain, try these unique flavor combinations of sodas.
Foodservice Equipment Drinks like Sprite and Powerade
Take equal parts Sprite, and equal parts Blue Powerade for this refreshing drink from a foodservice equipment like a soda machine. You will get that great carbonation from the Sprite, while having delicious blueberry flavors from the Powerade. Sprite is a perfect mixer to add to juices. You can also mix Sprite and lemonade from a foodservice equipment to make a sparkling summer drink.
Lemonade and Sweet Tea
While we are on the subject of Lemonade, a very popular combination is an Arnold Palmer.  Arnold Palmer is widely considered one of the greatest American golfers. And his signature drink is mixing equal parts lemonade and iced tea.  Add ice to this and you can tackle any heat wave Arkansas has.  If you enjoy traditional diet sodas, but prefer them to not be as sweet, you can use the same ratio of diet soda to their "original" flavor. For example half diet coke, half regular coke out of the foodservice equipment.
Vanilla Coke and Orange Soda 
Try this combination for a more dessert type drink. Vanilla coke and orange soda combined will bring back memories of your childhood eating dreamsicles. If vanilla coke is not an option, use vanilla syrup instead. While dessert type drinks are still on your mind, you can also mix coke with root beer to mimic the flavors of a root beer float from a fountain machine or other foodservice equipment.
At Tipton Equipment Restaurant Supply, we love walking down memory lane with you. If you have any questions about foodservice equipment, we are here with all your answers about them. You can contact us at 501-764-0300.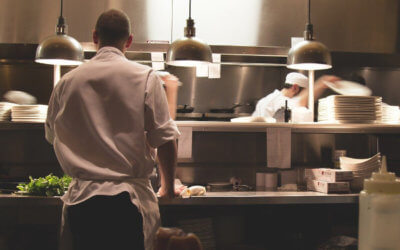 Tipton Equipment Restaurant Supply has a selection of kitchen equipment in Little Rock that will help enhance the menu of any restaurant, deli, or supermarket. Our span of kitchen equipment will help you keep up with growing consumer demand for fresh, high-quality...
read more